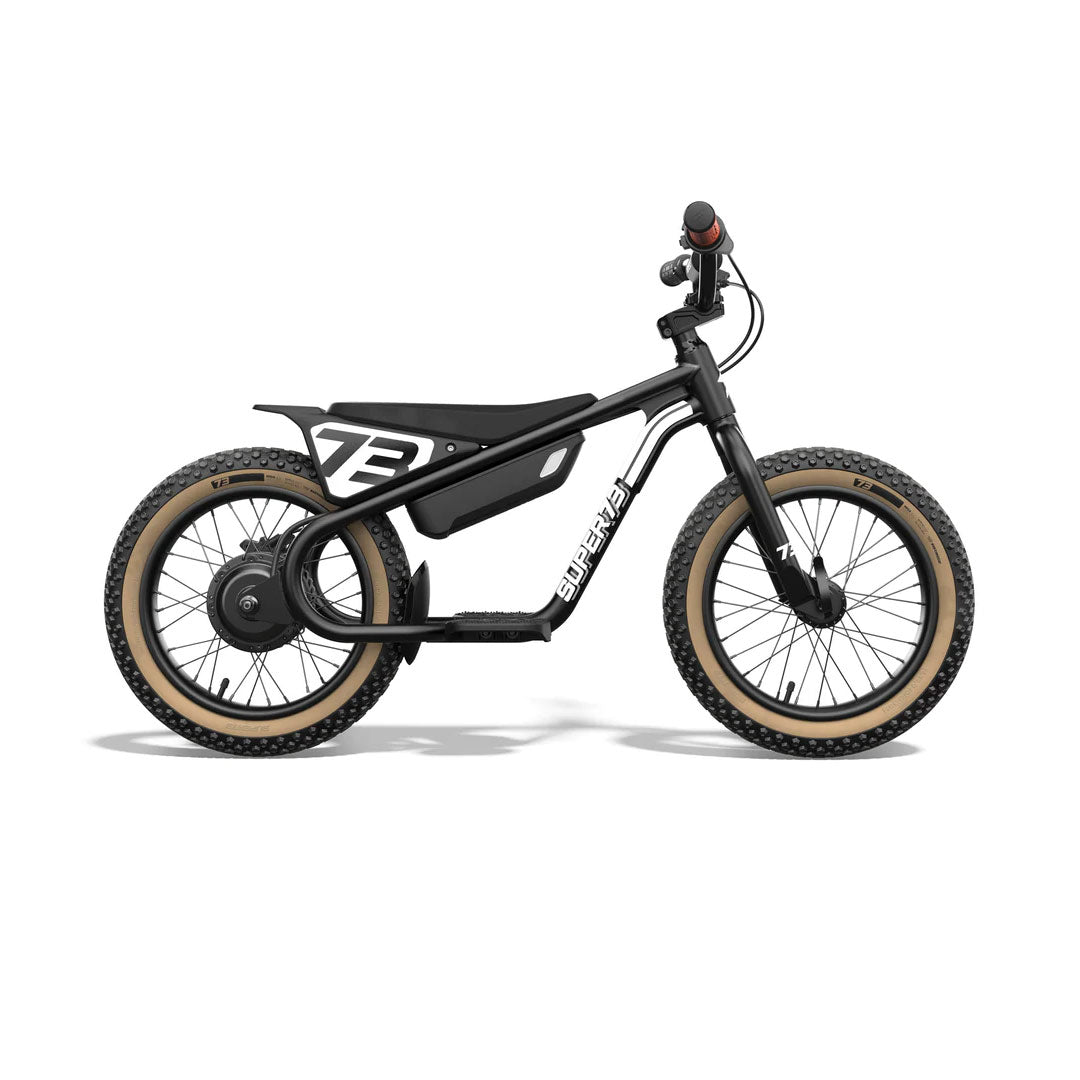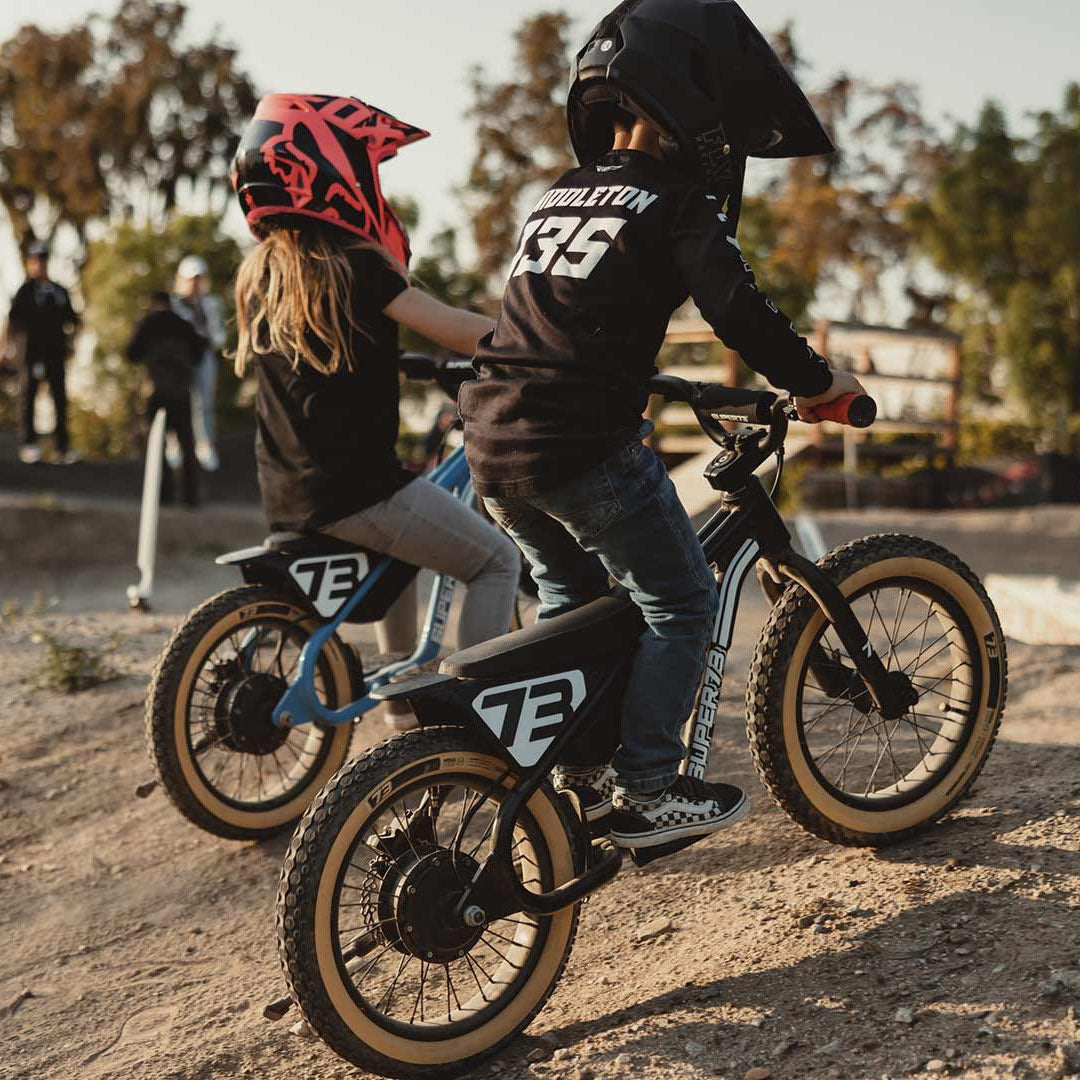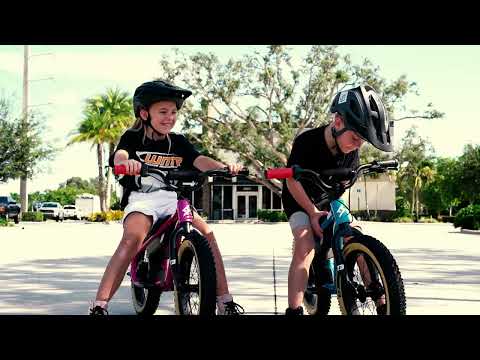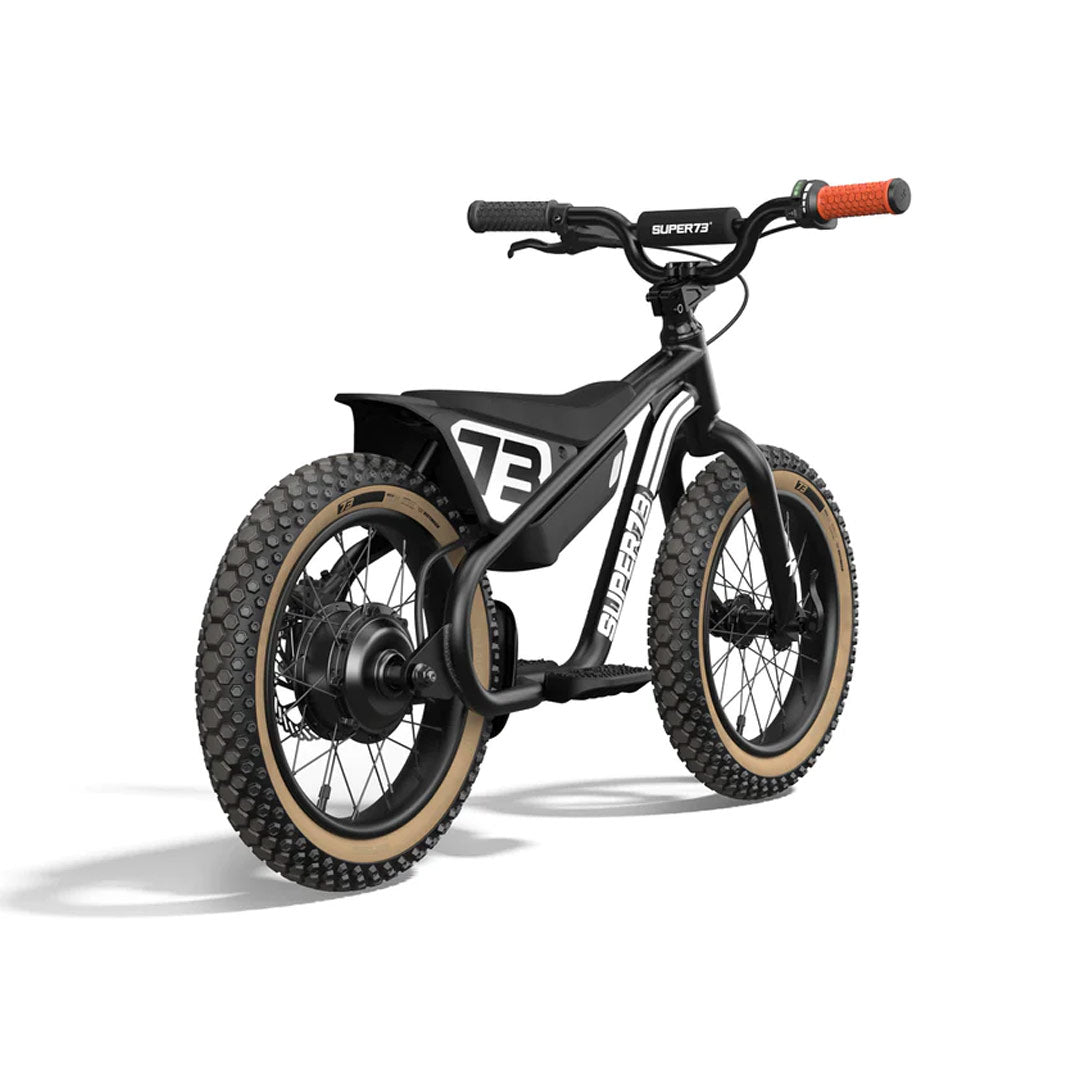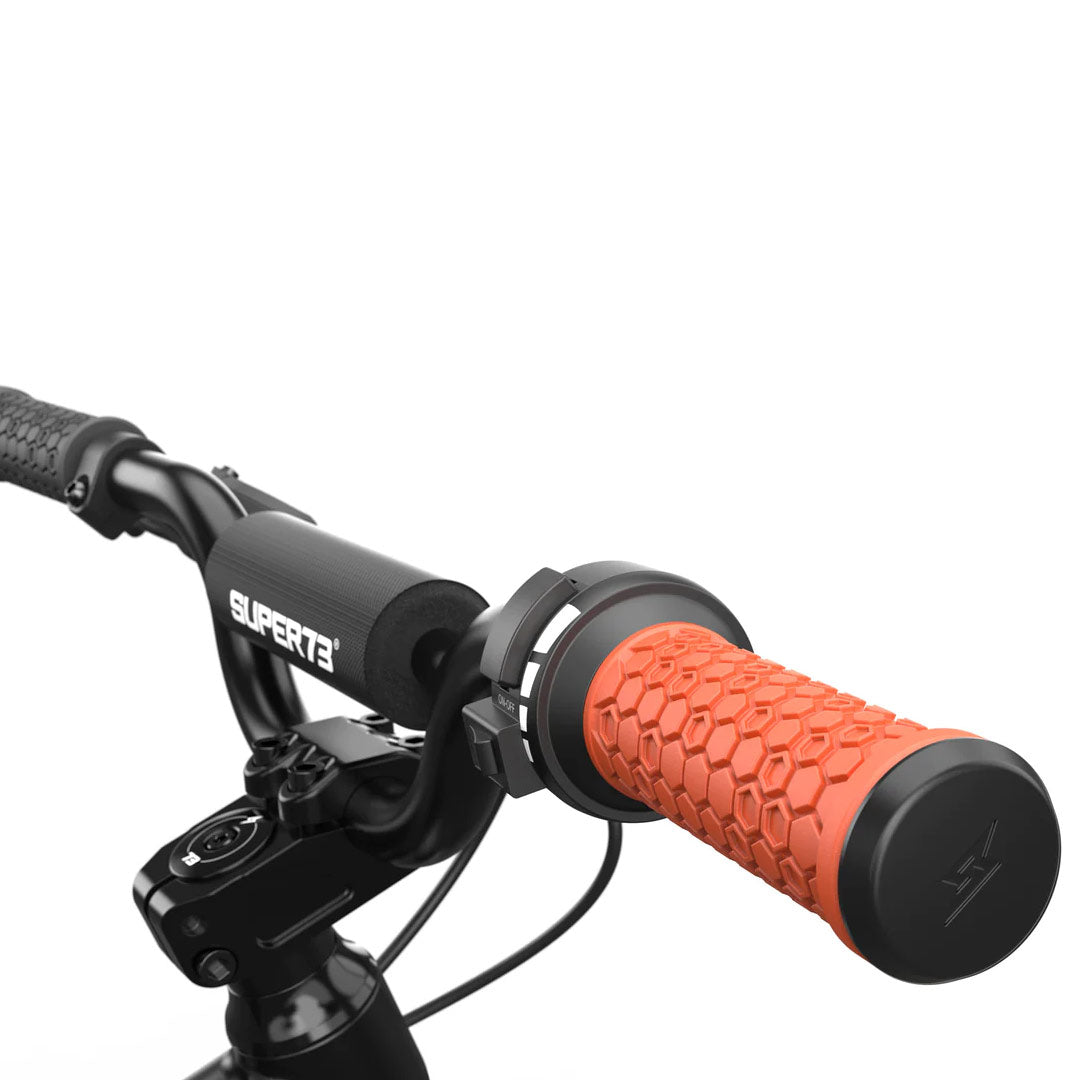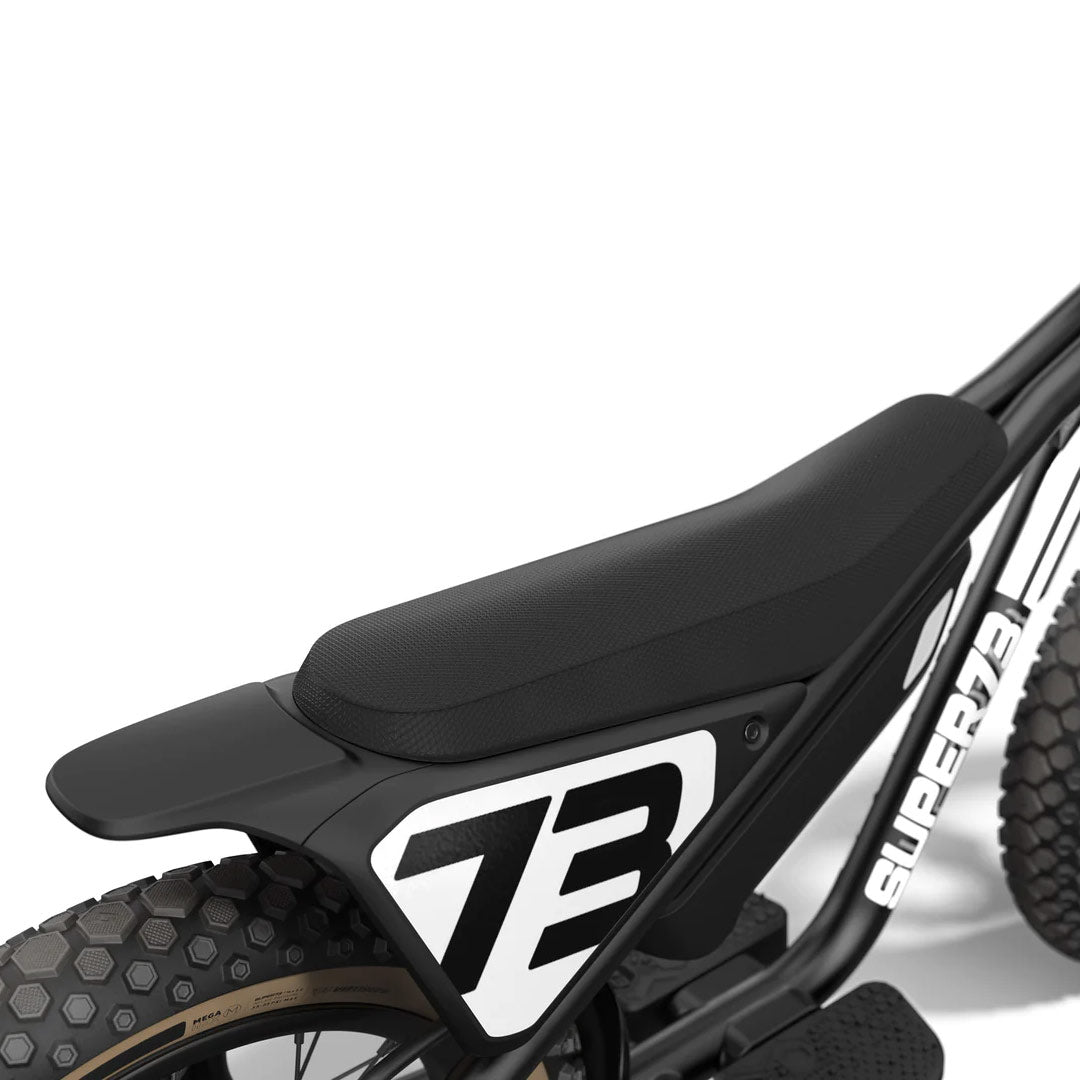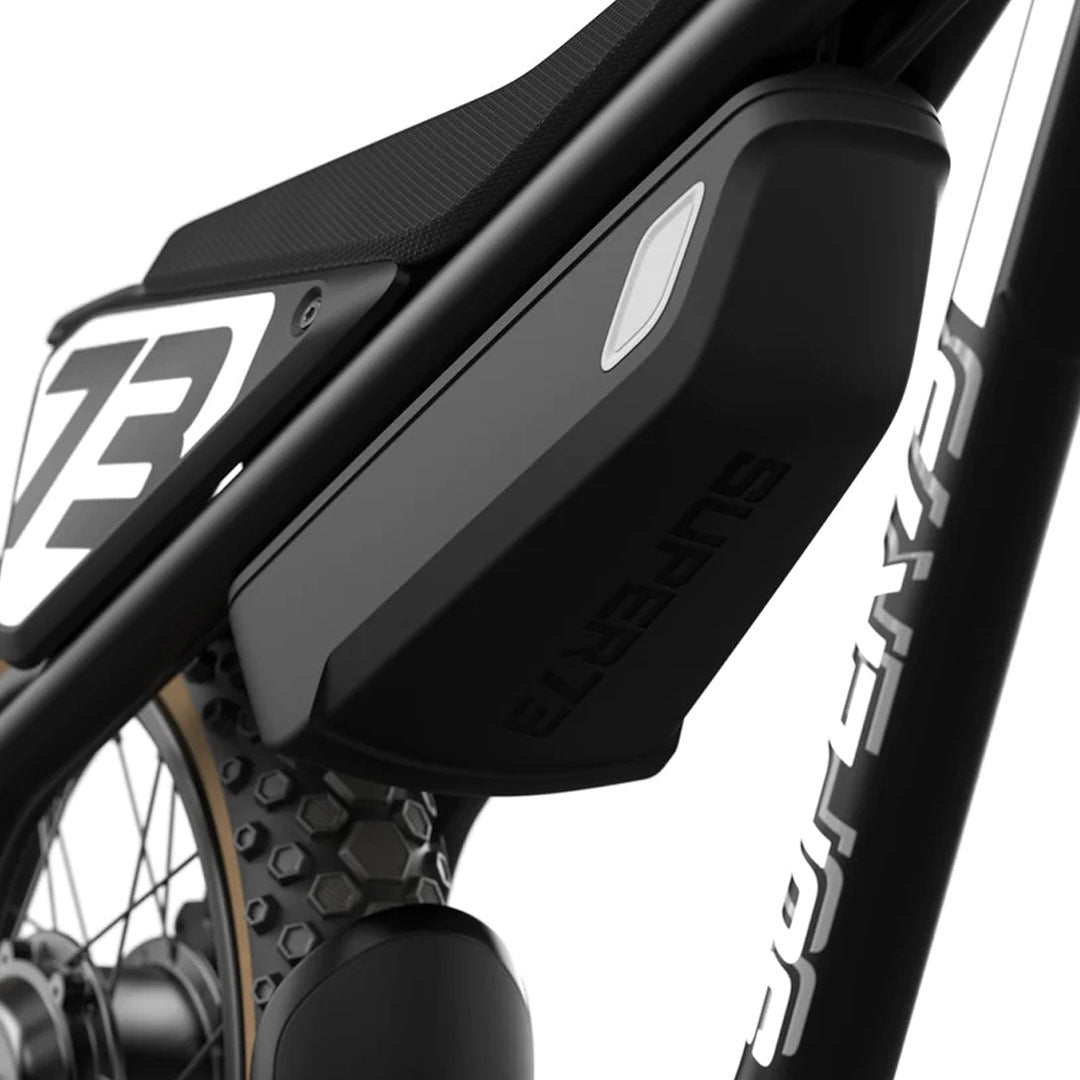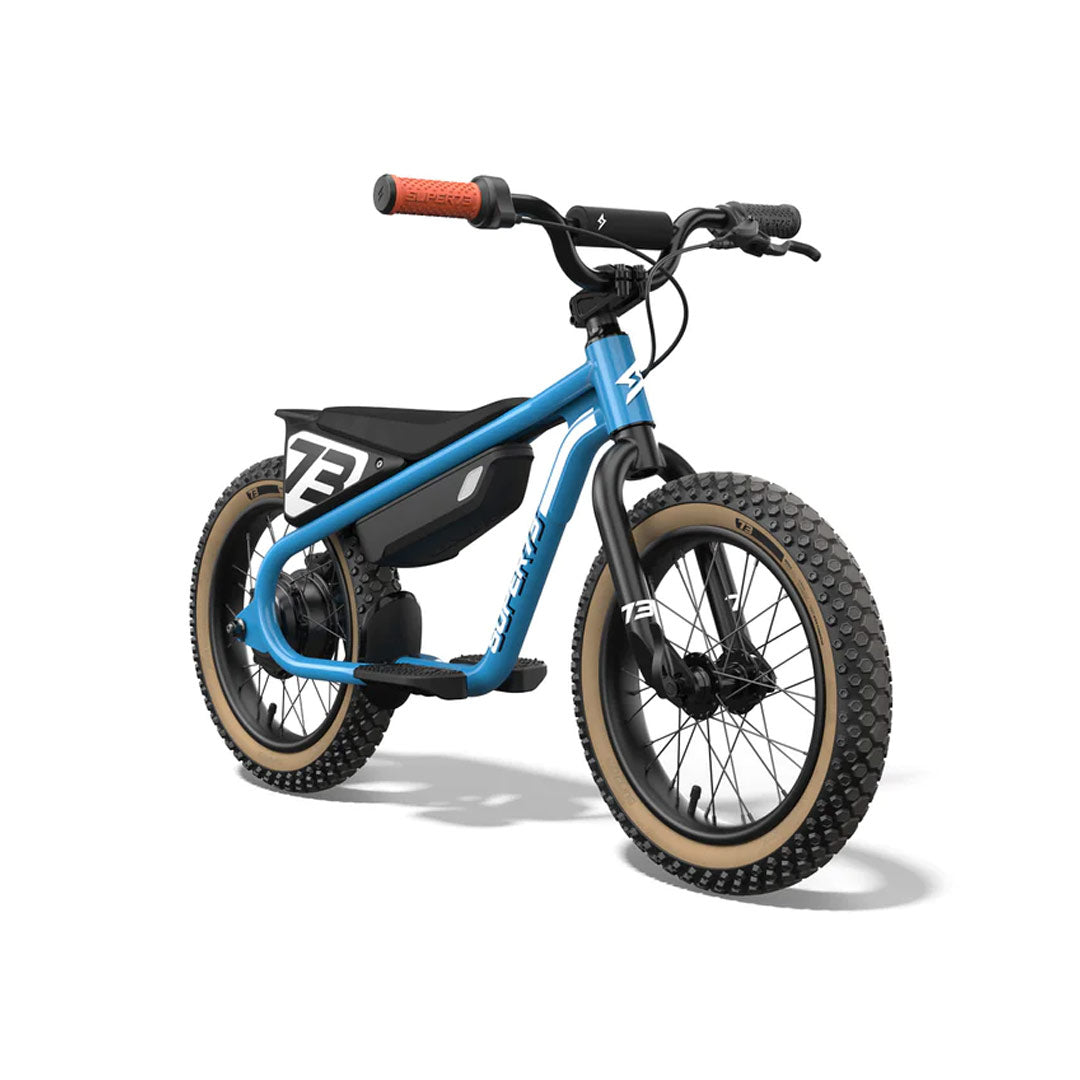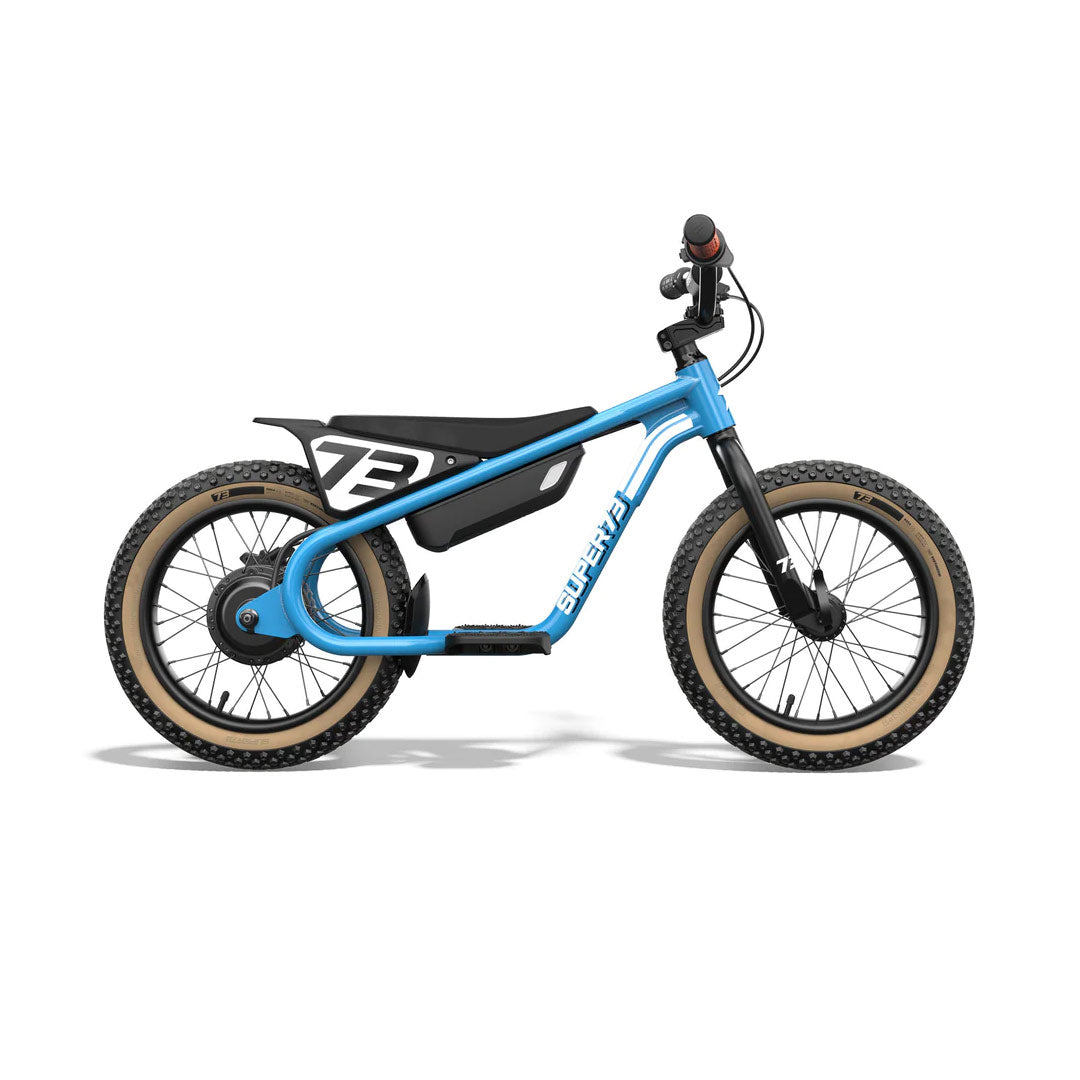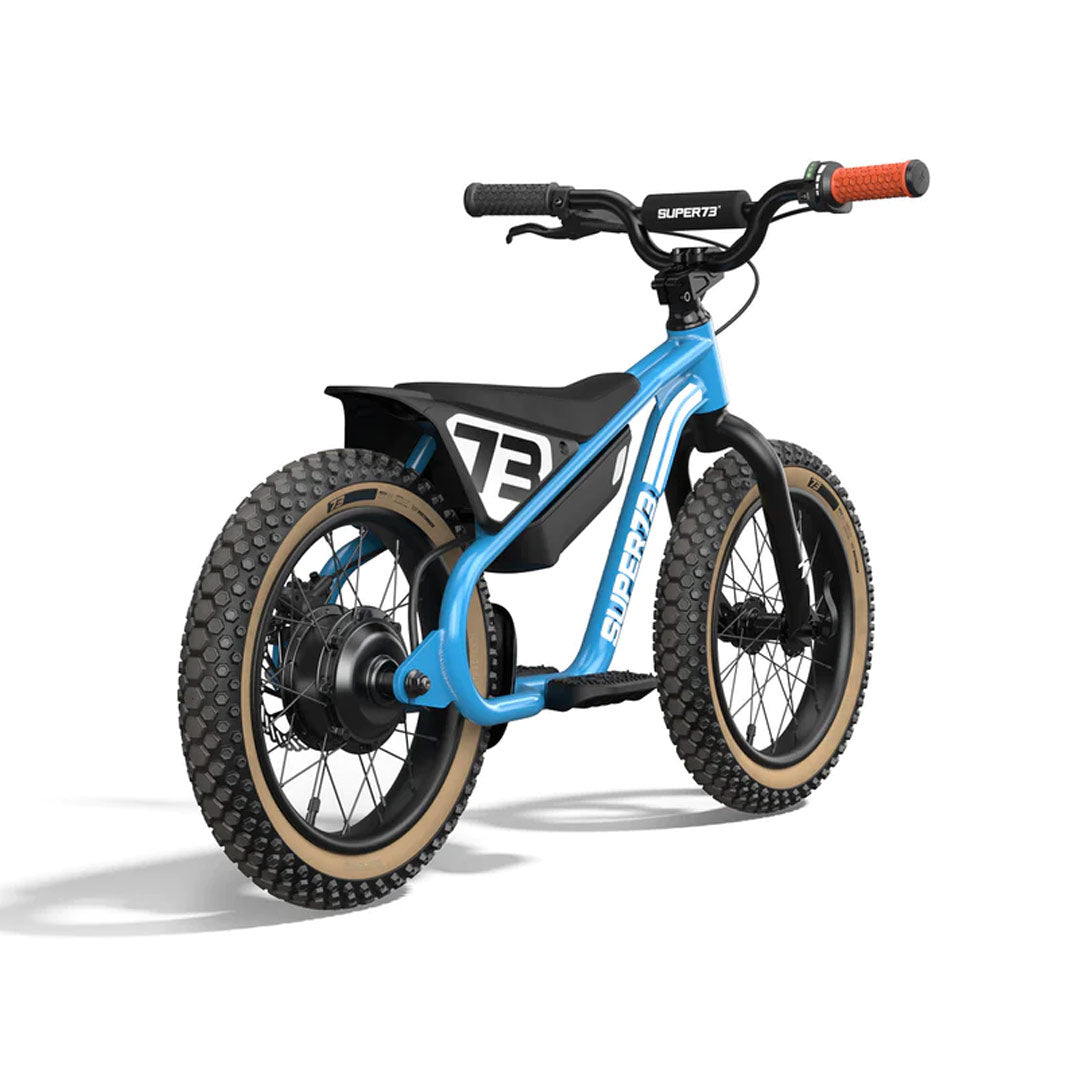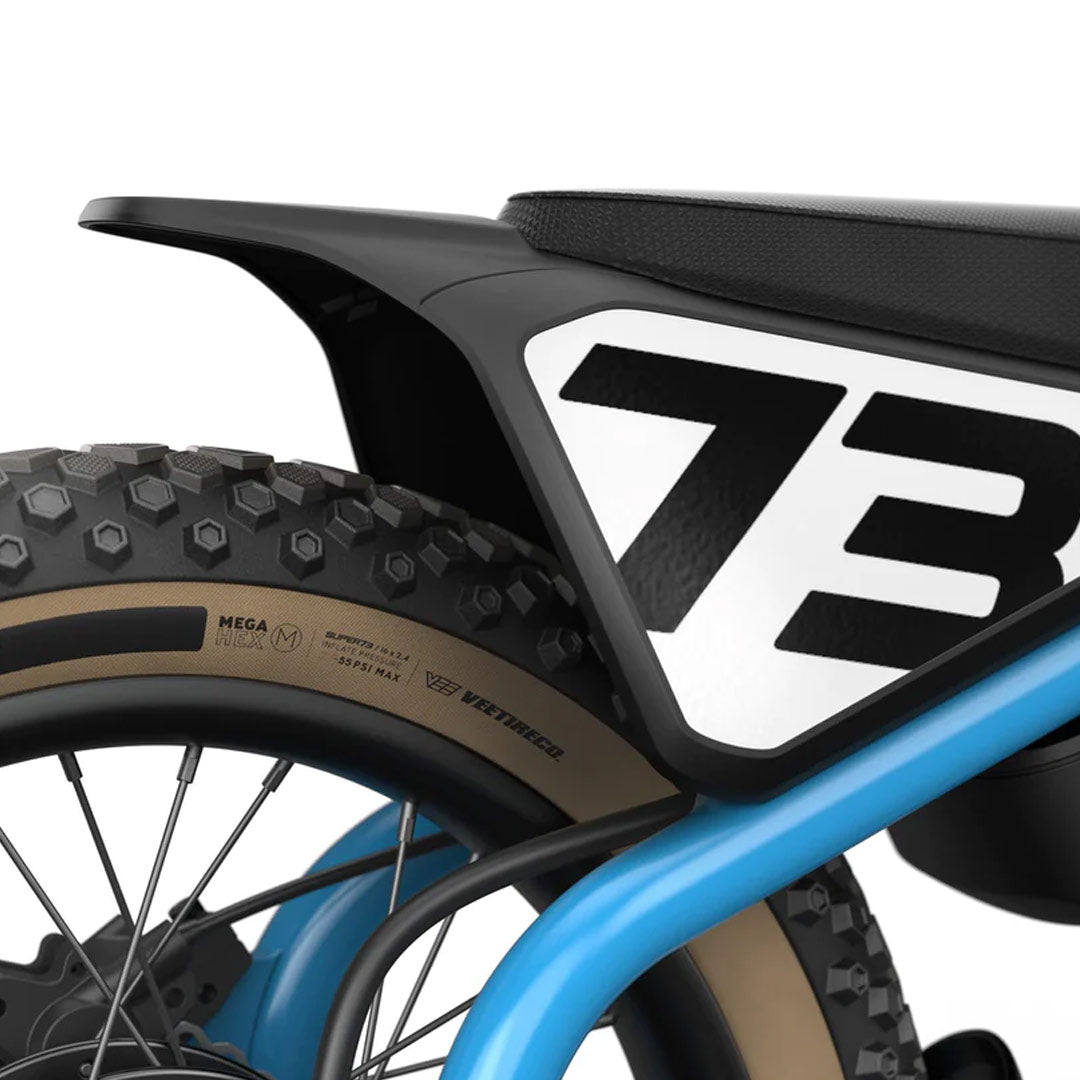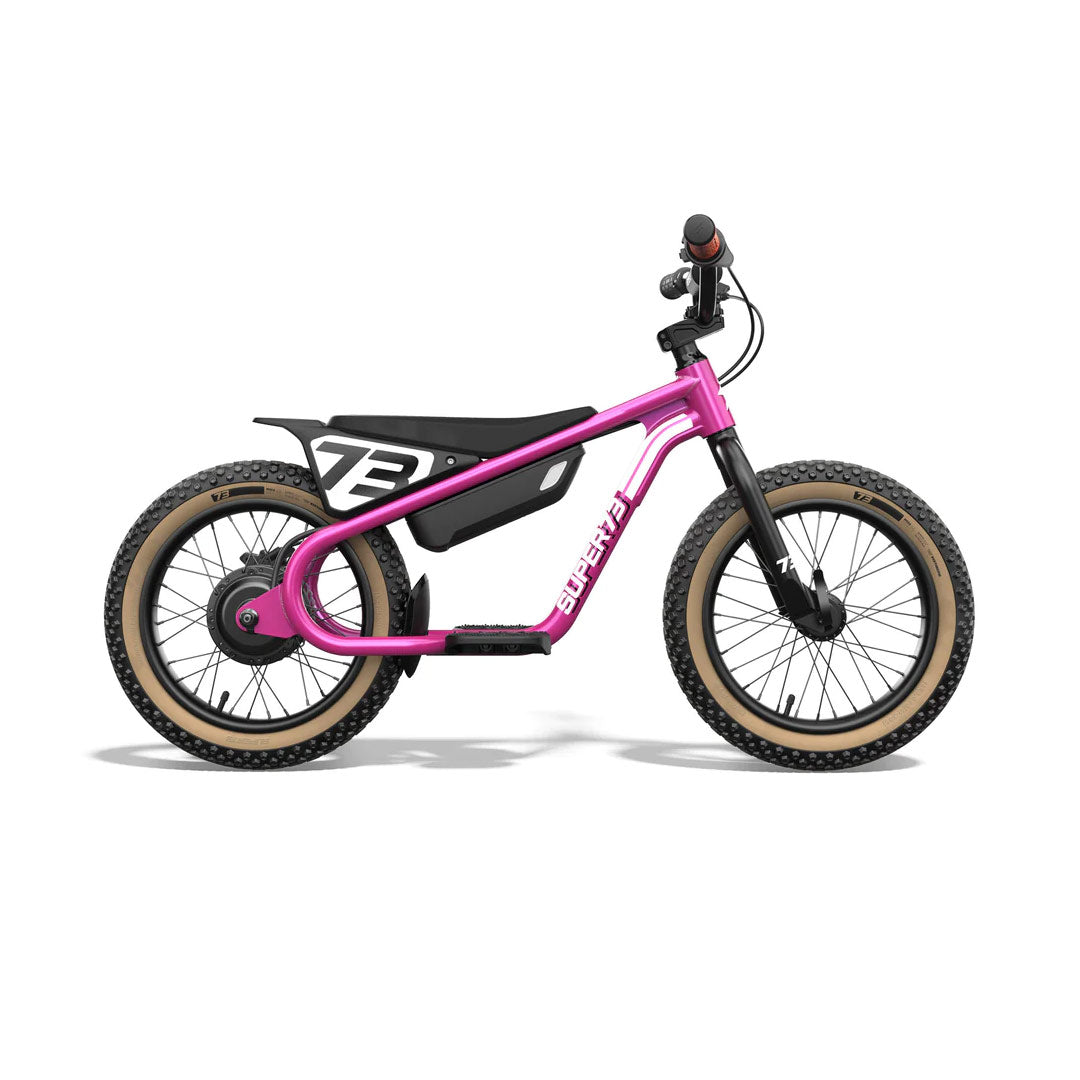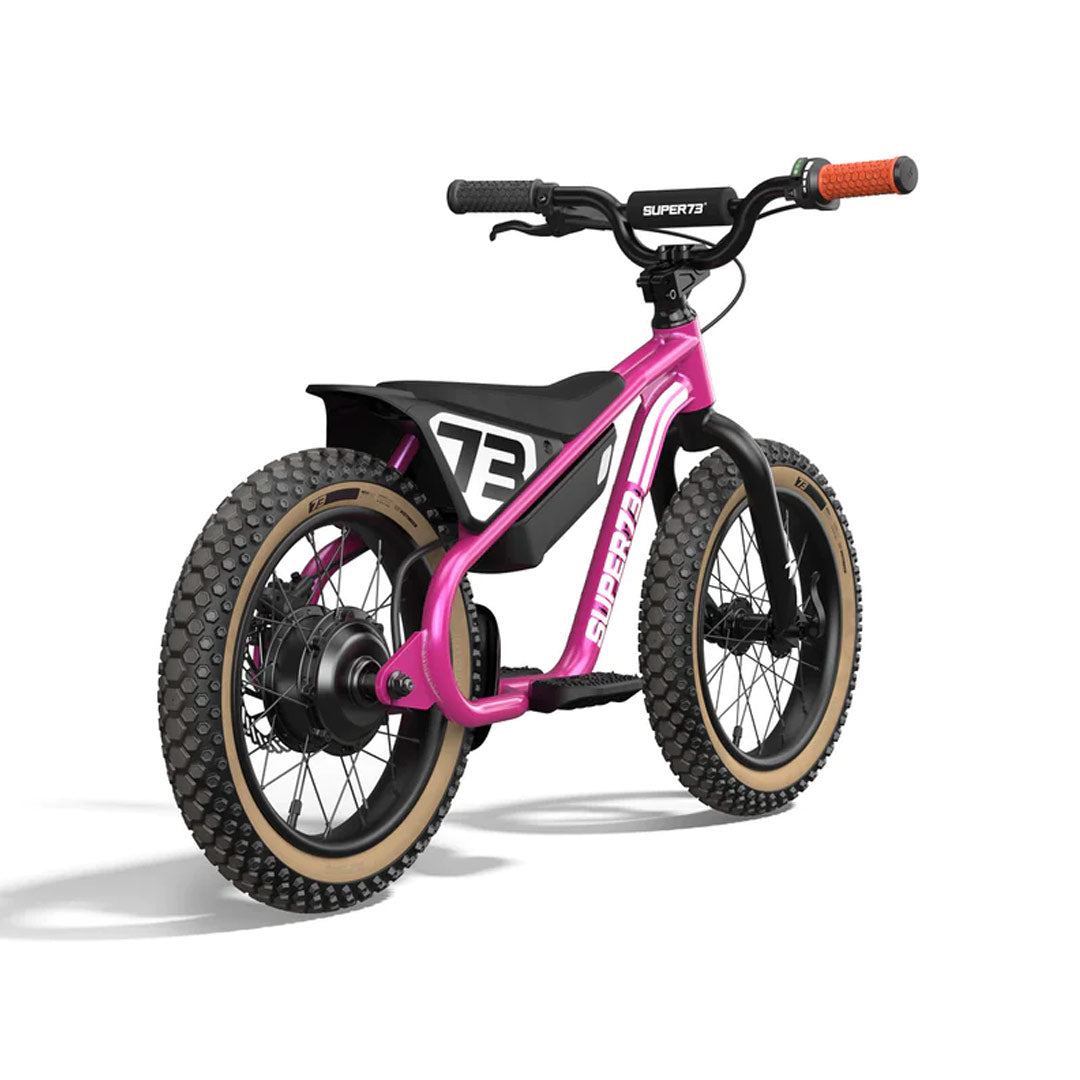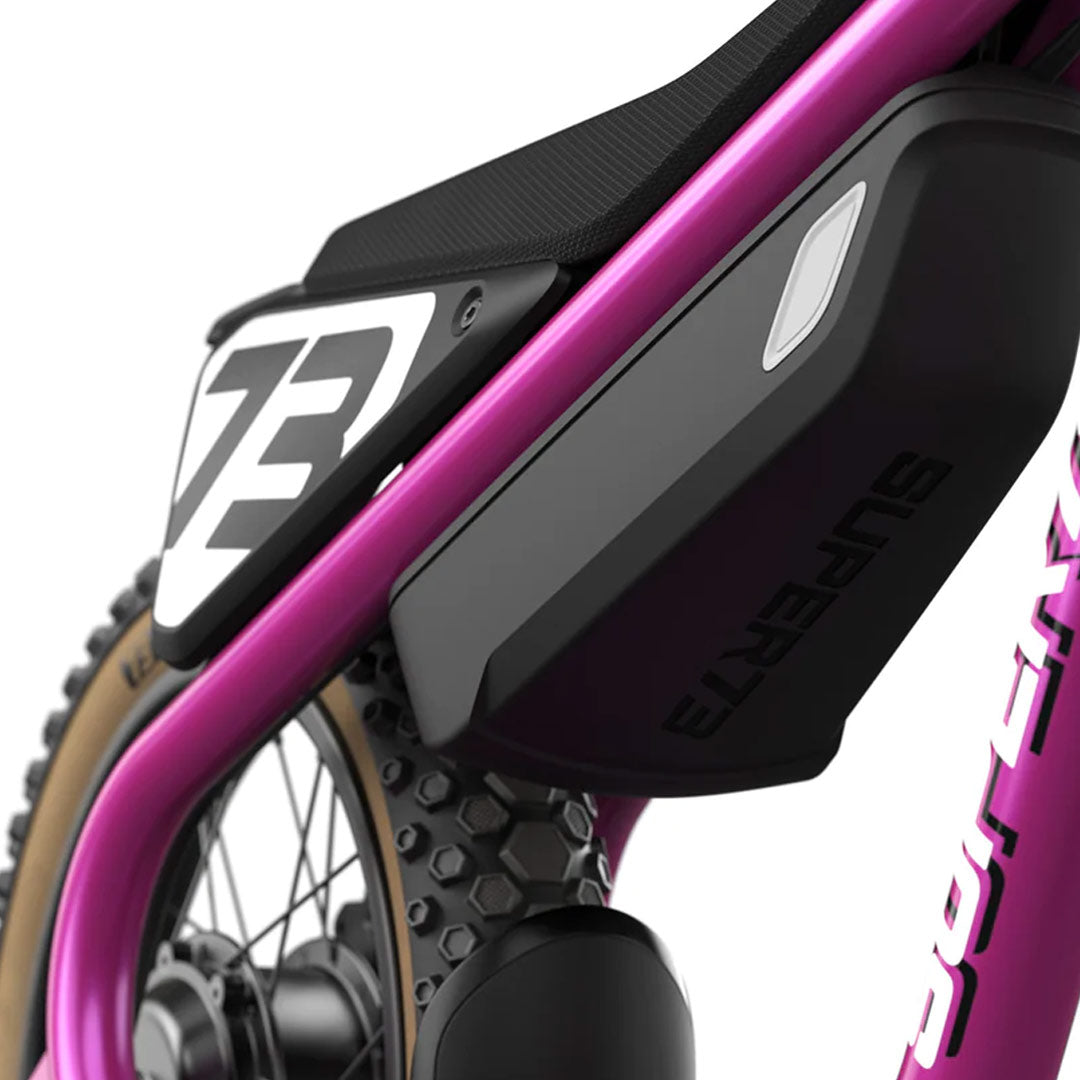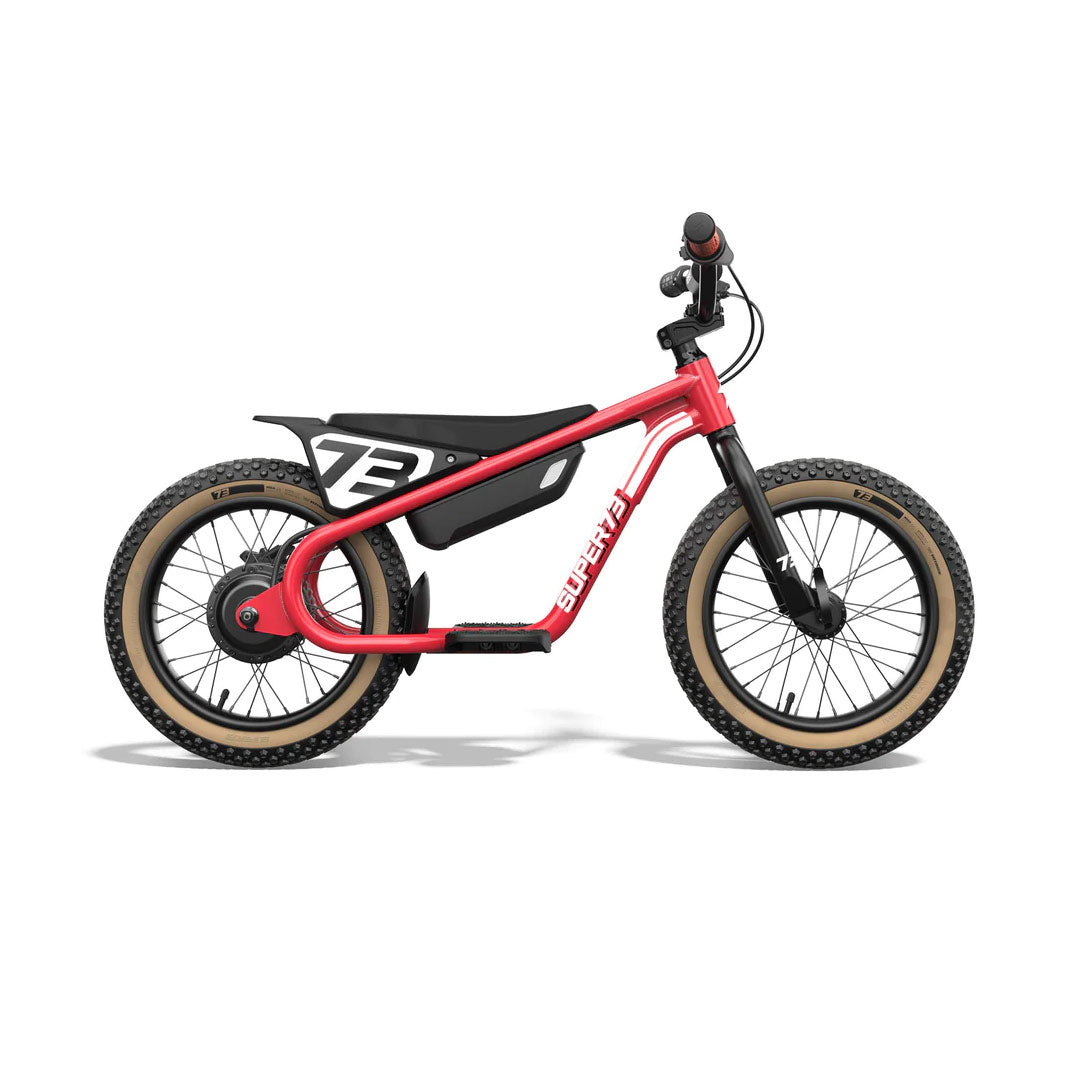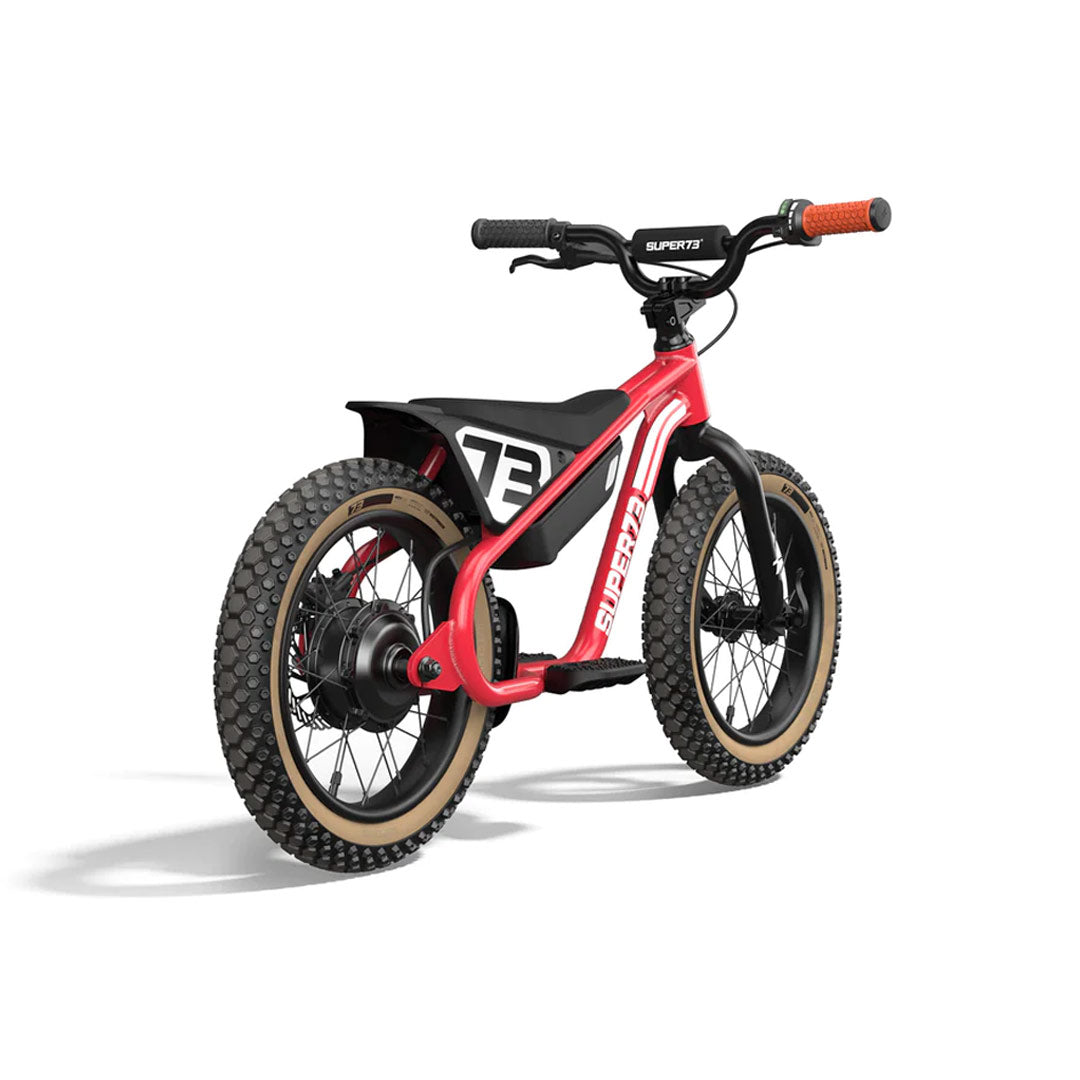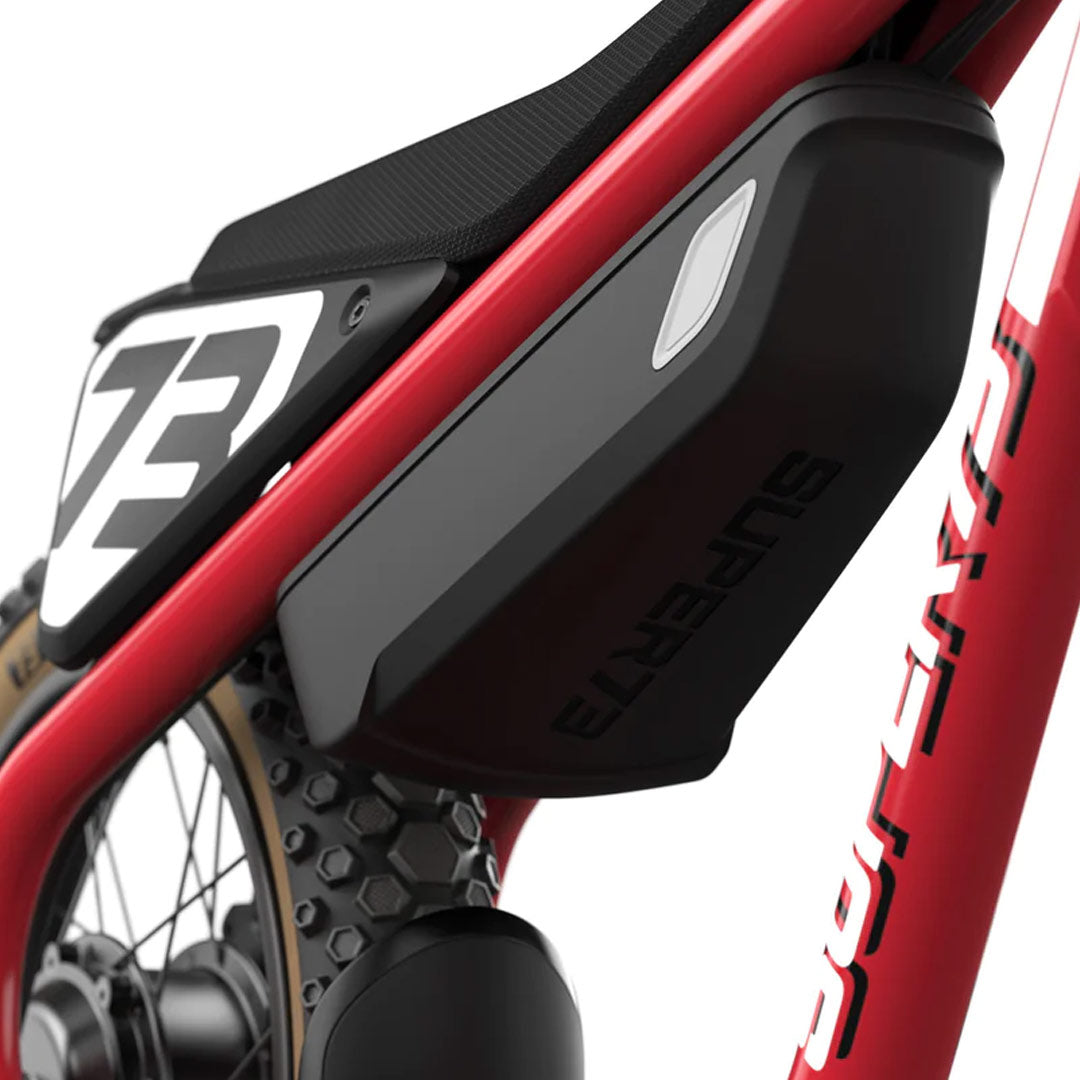 SUPER73-K1D
---
THE FIRST RIDE
Unlock their first adventure with the SUPER73-K1D. This all-new electric trainer is designed to address the challenges 4-8-year-olds typically face when learning to ride a bike for the first time. Empower your little ones to gain confidence, develop their skills, and create their own super adventures. Order now and become the coolest family on the block.
TOP SPEED
MODE 1: UP TO 7 MPH*
MODE 2: UP TO 13 MPH*
TRACK MODE: 15 MPH*
BATTERY LIFE
90-120 MINUTES*
MOTOR
HUB MOTOR
750W PEAK
DIRECT DRIVE
RIDE MODES
Three different drive modes allow riders to learn the fundamentals of an electric balance bike at a lower speed, then boost performance as comfort and experience increase.
LONG MOTO-STYLE SEAT
The moto-style saddle allows for freedom of movement in varied riding situations while accommodating growth and riders of different sizes.
REGENERATIVE BRAKING
The K1D features a rear hydraulic brake with regenerative braking. Braking while riding the bike will transfer the kinetic energy back into the battery, thereby increasing the riding range.
INTUITIVE RED TWIST THROTTLE
K1D comes with a red twist throttle that clearly communicates control input to new riders.
REMOVABLE BATTERY
Extend their adventure! A convenient removable battery makes charging and swapping a breeze.