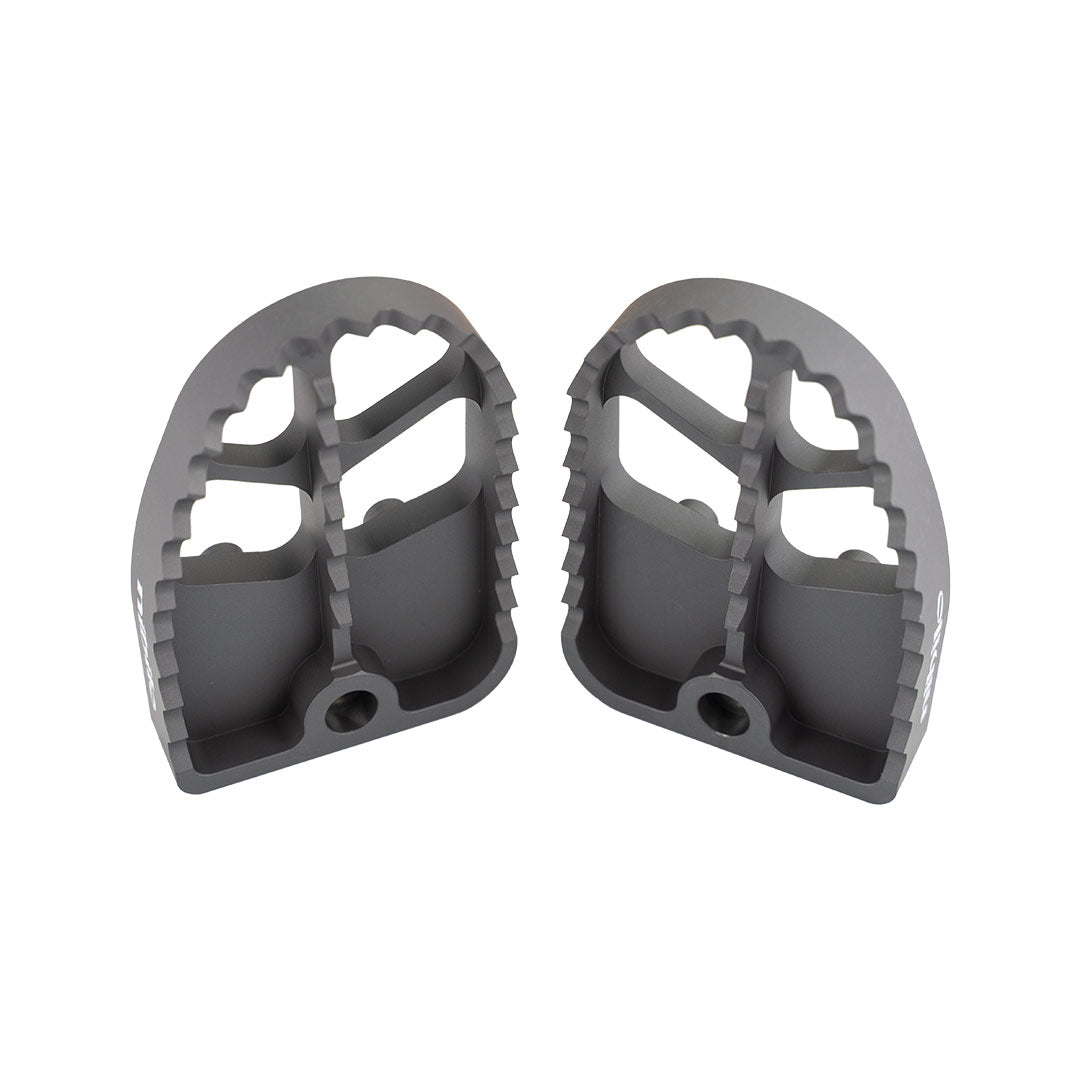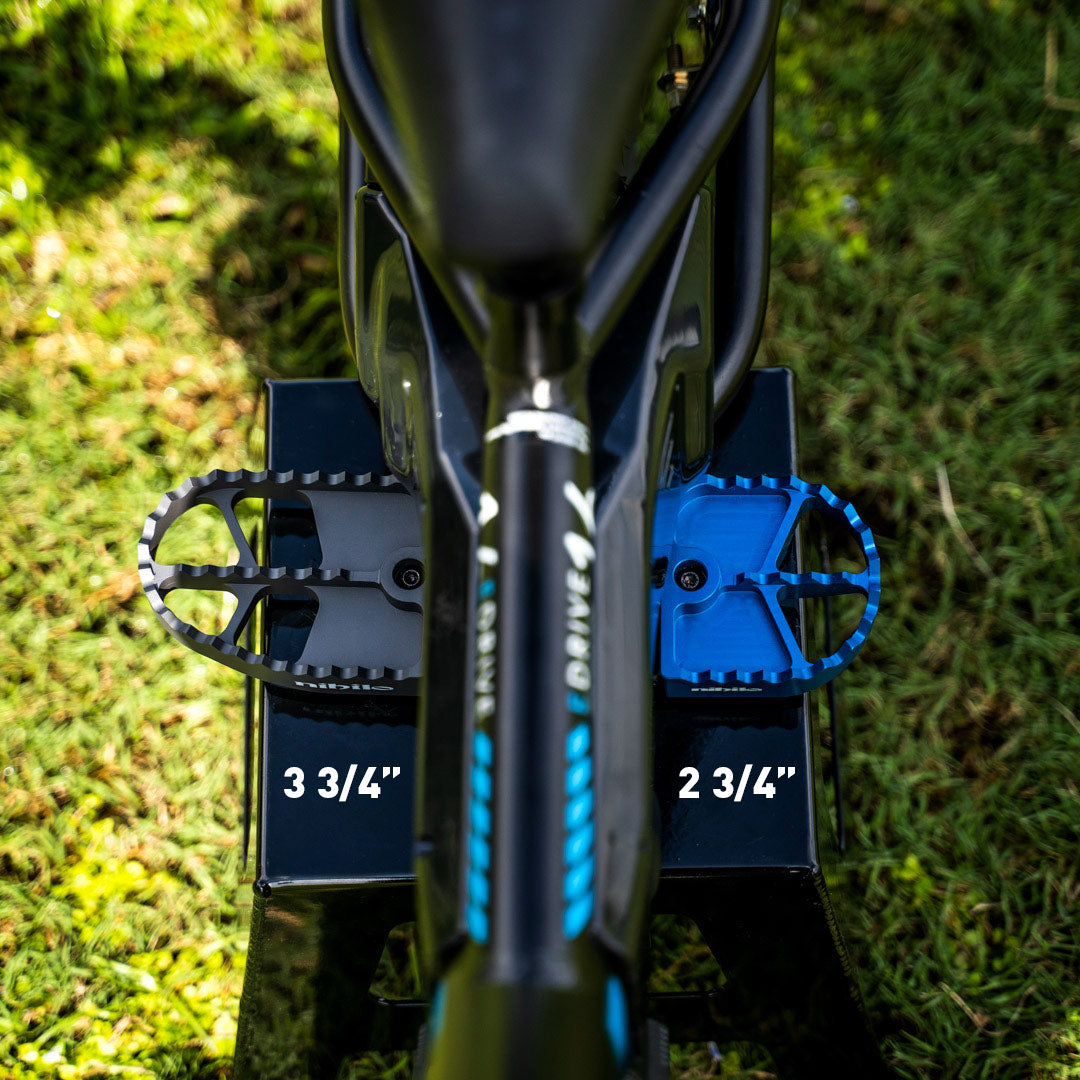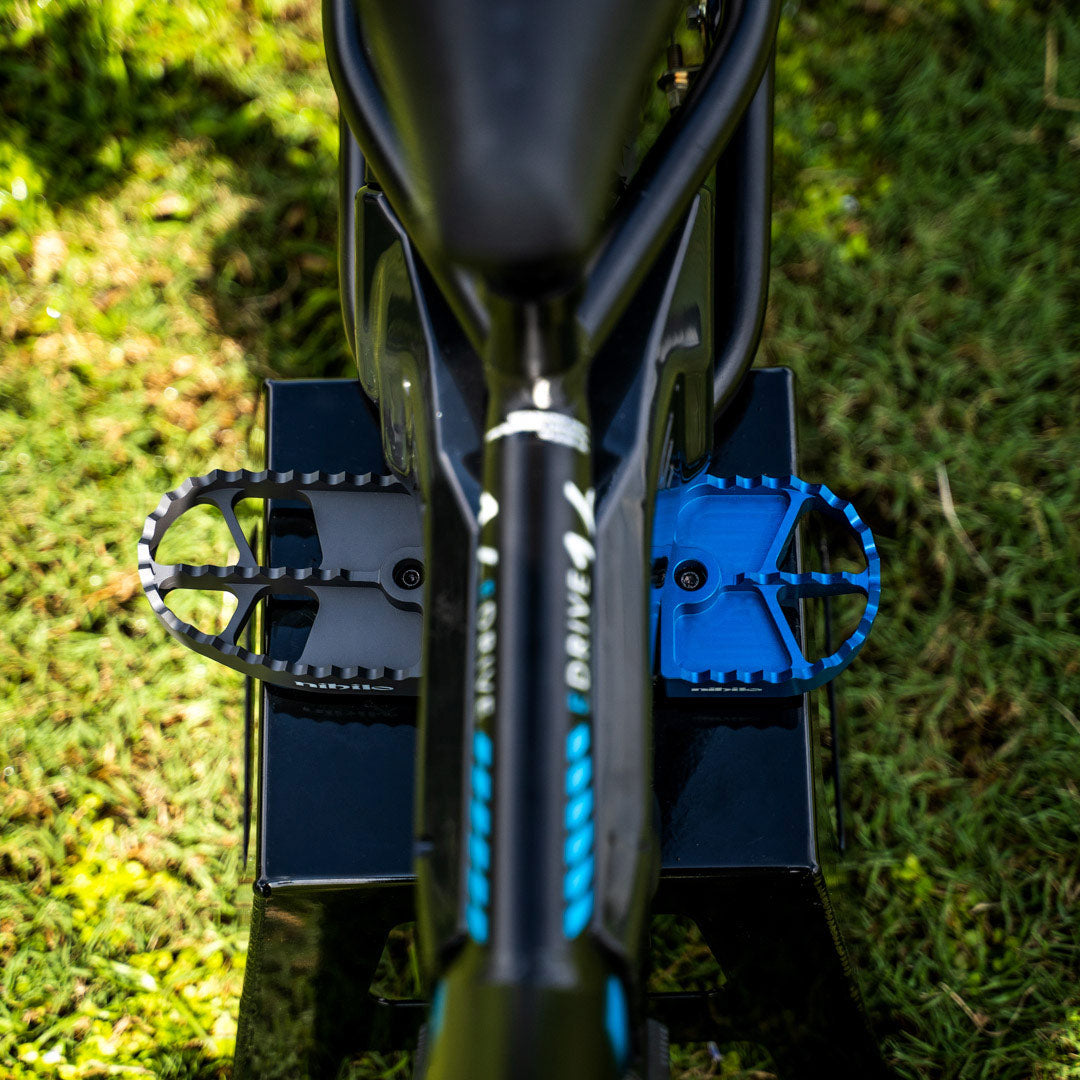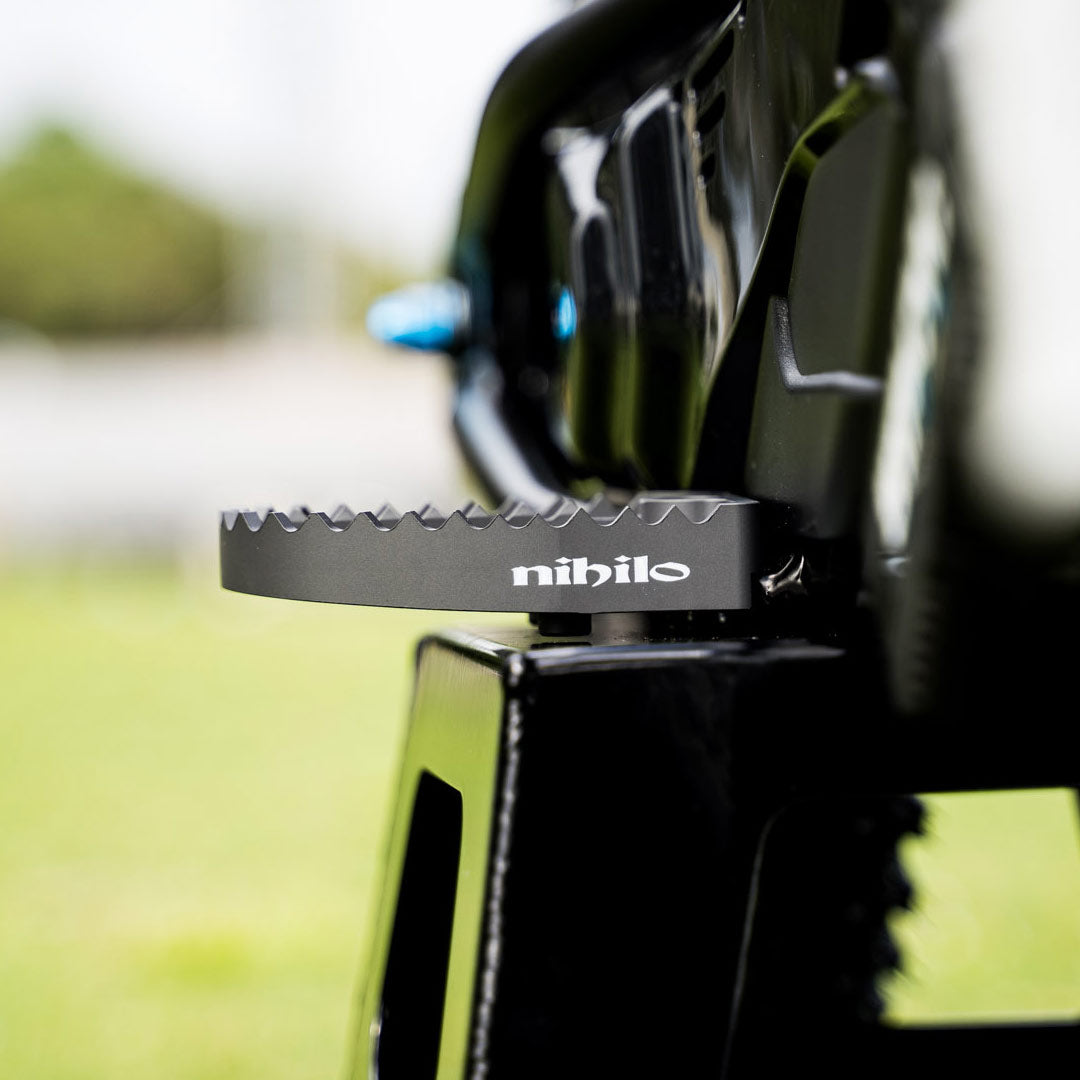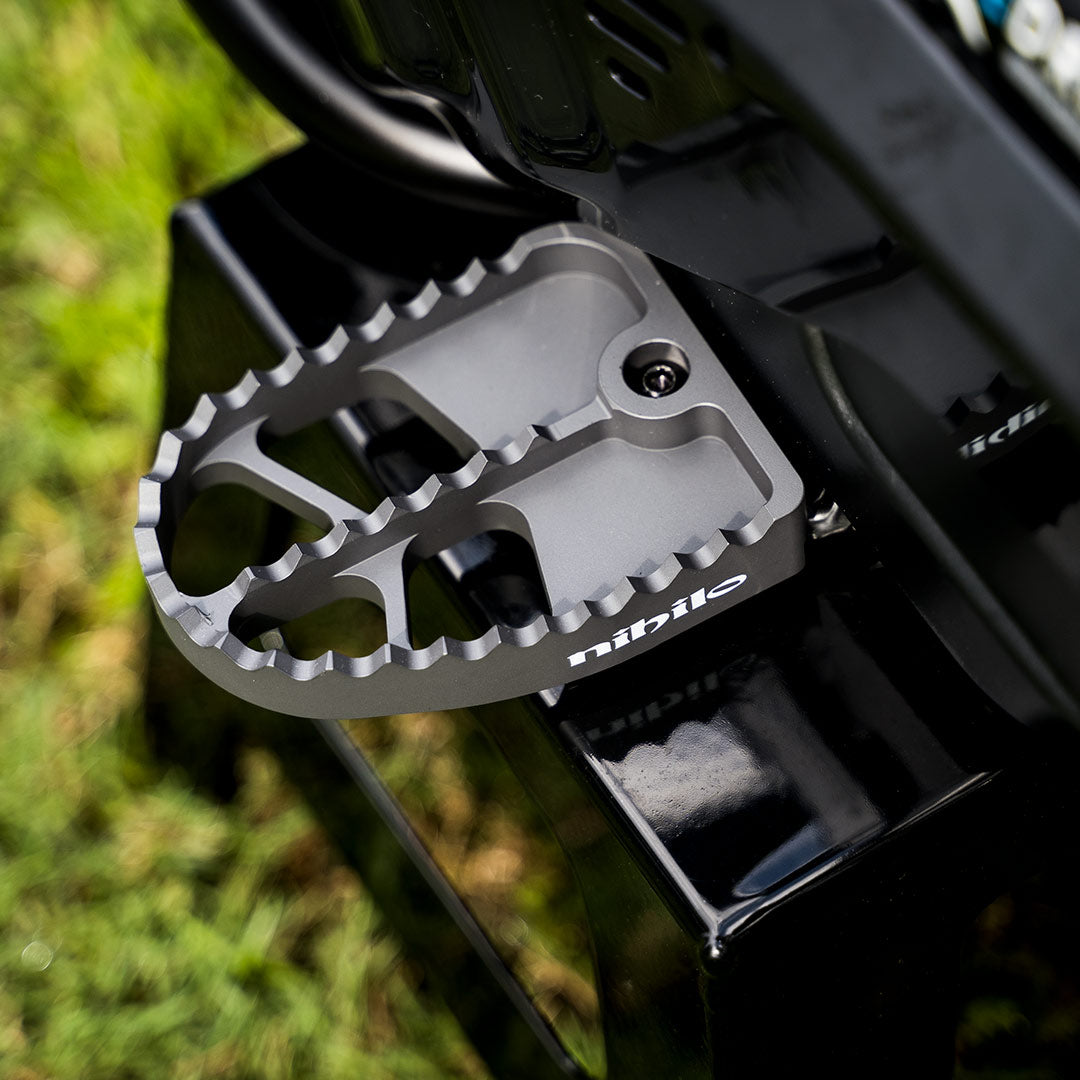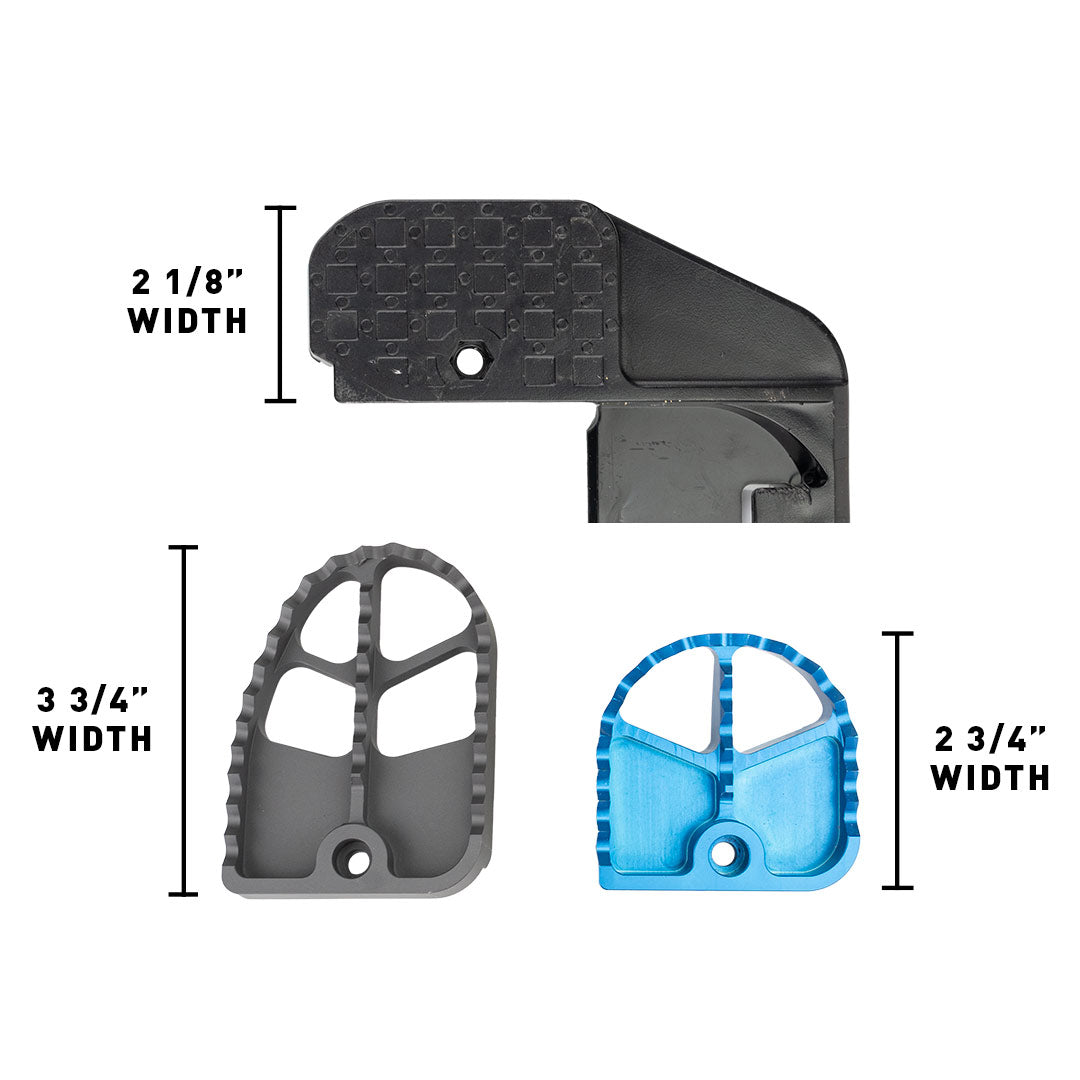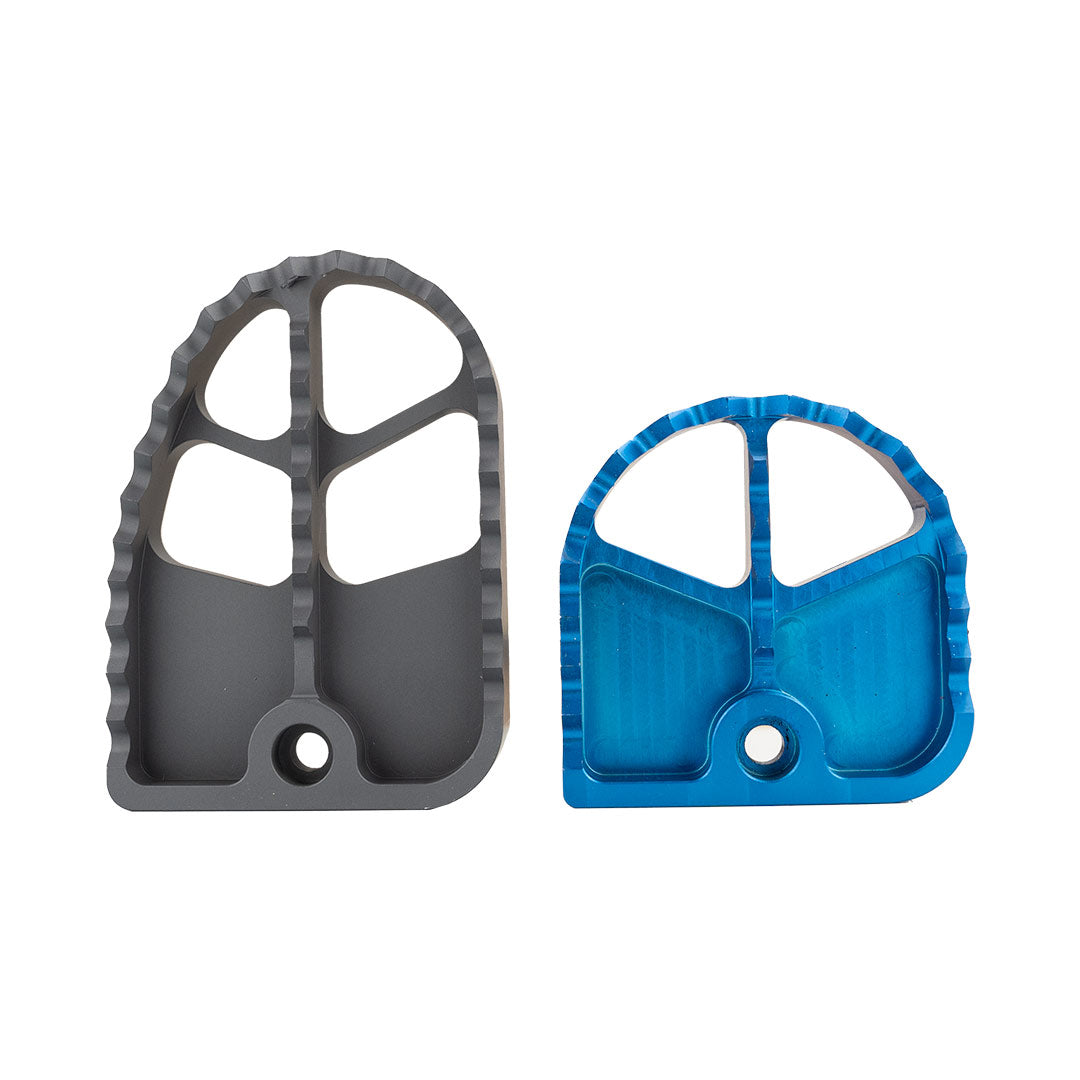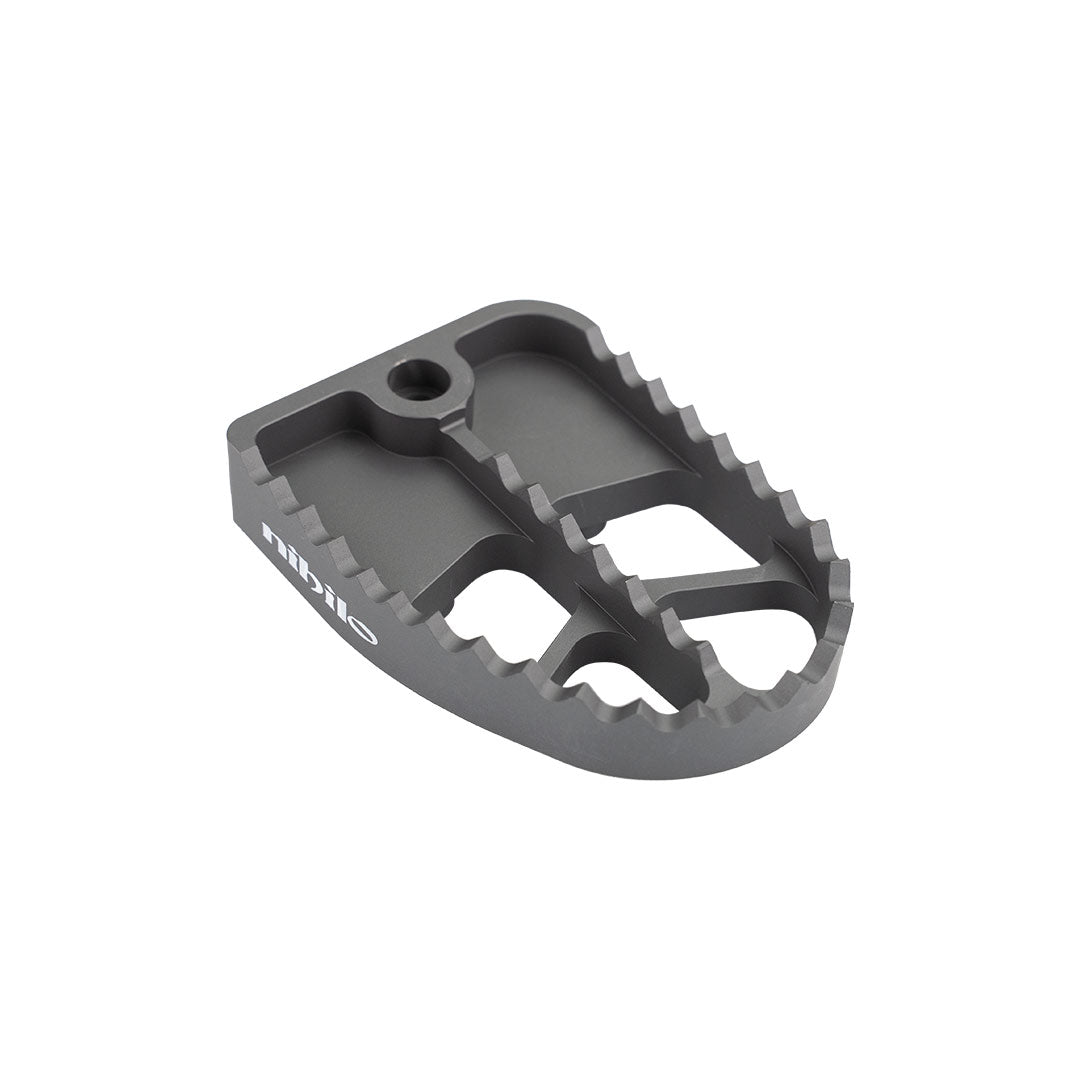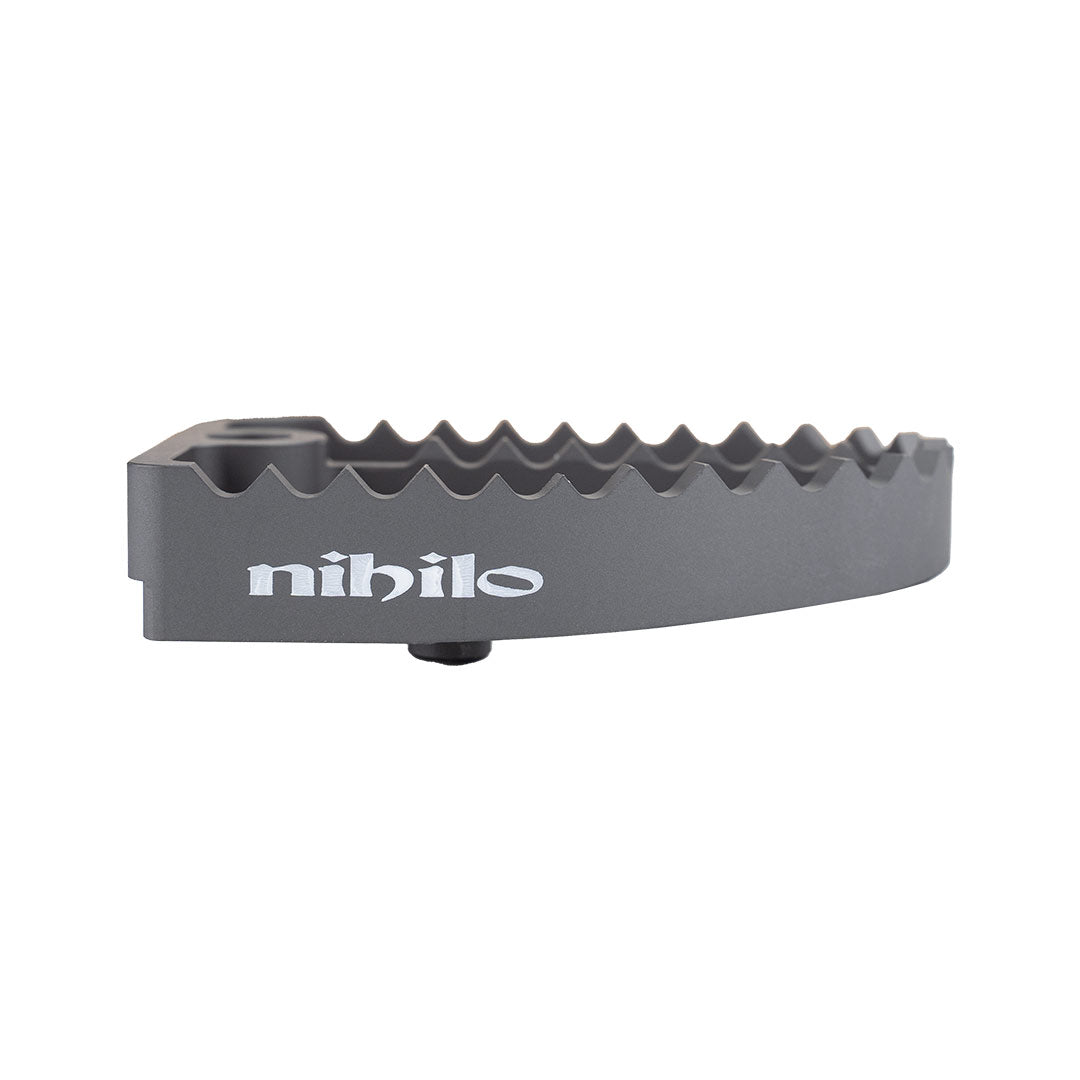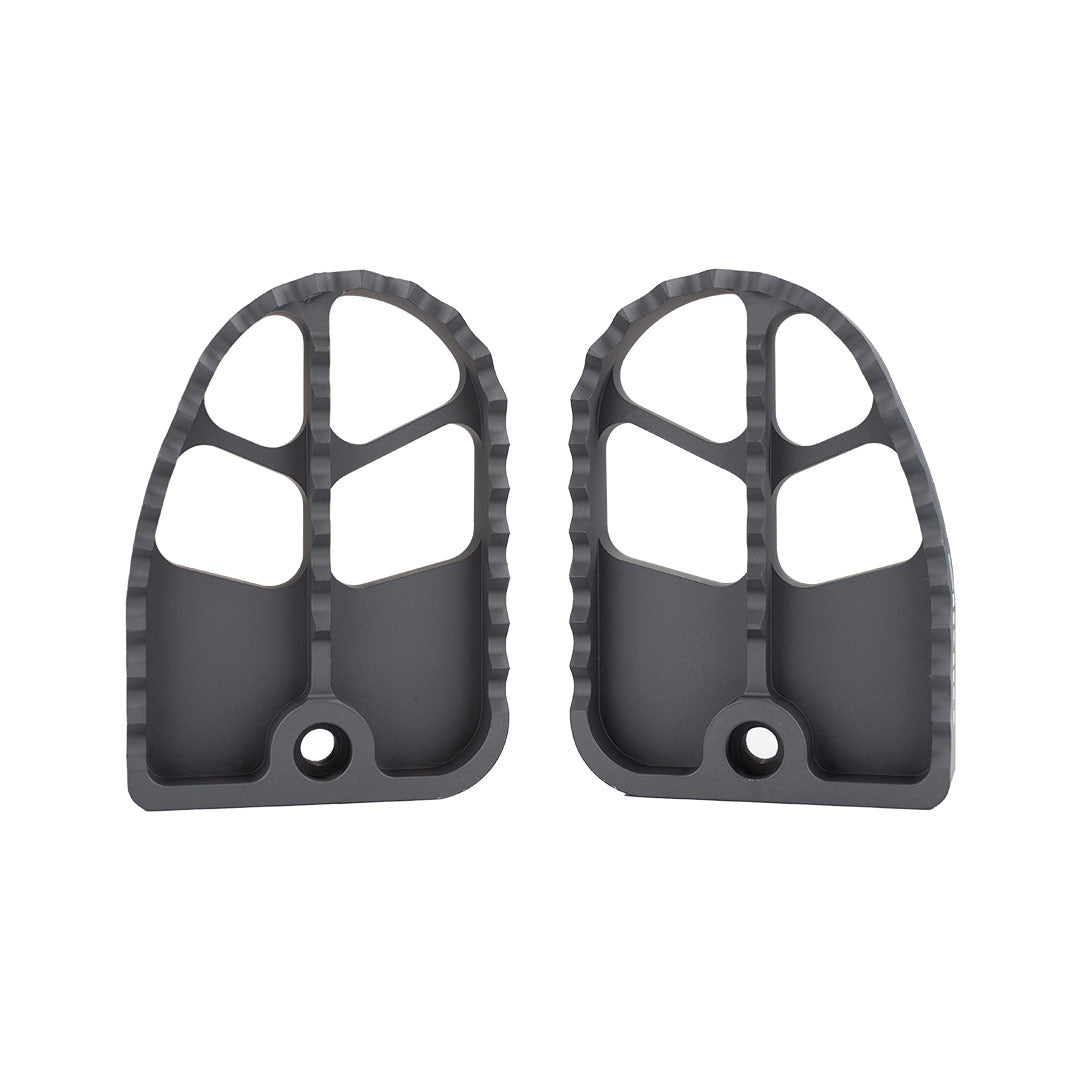 STACYC BILLET RACING SPEC FOOT PEGS
---
STACYC Electric bikes are fast becoming one of the most popular electric balance bikes in the world. The bikes are awesome and fun but can use a few upgrades. The engineers at Nihilo have started working on some pretty awesome upgrades for these popular bikes.
Our new racing spec STACYC pegs are 3.75" wide for those looking for a slightly wider platform. They provide a much better grippy platform than the plastic foot rest that comes stock and they will give your bike that factory look.
Our racing spec pegs are also cerakoated for added protection and durability.
Stock Platform: 3 1/8" Width
Other Nihilo Pegs: 2 3/4 Width
Racing Spec Nihilo Pegs: 3 3/4"