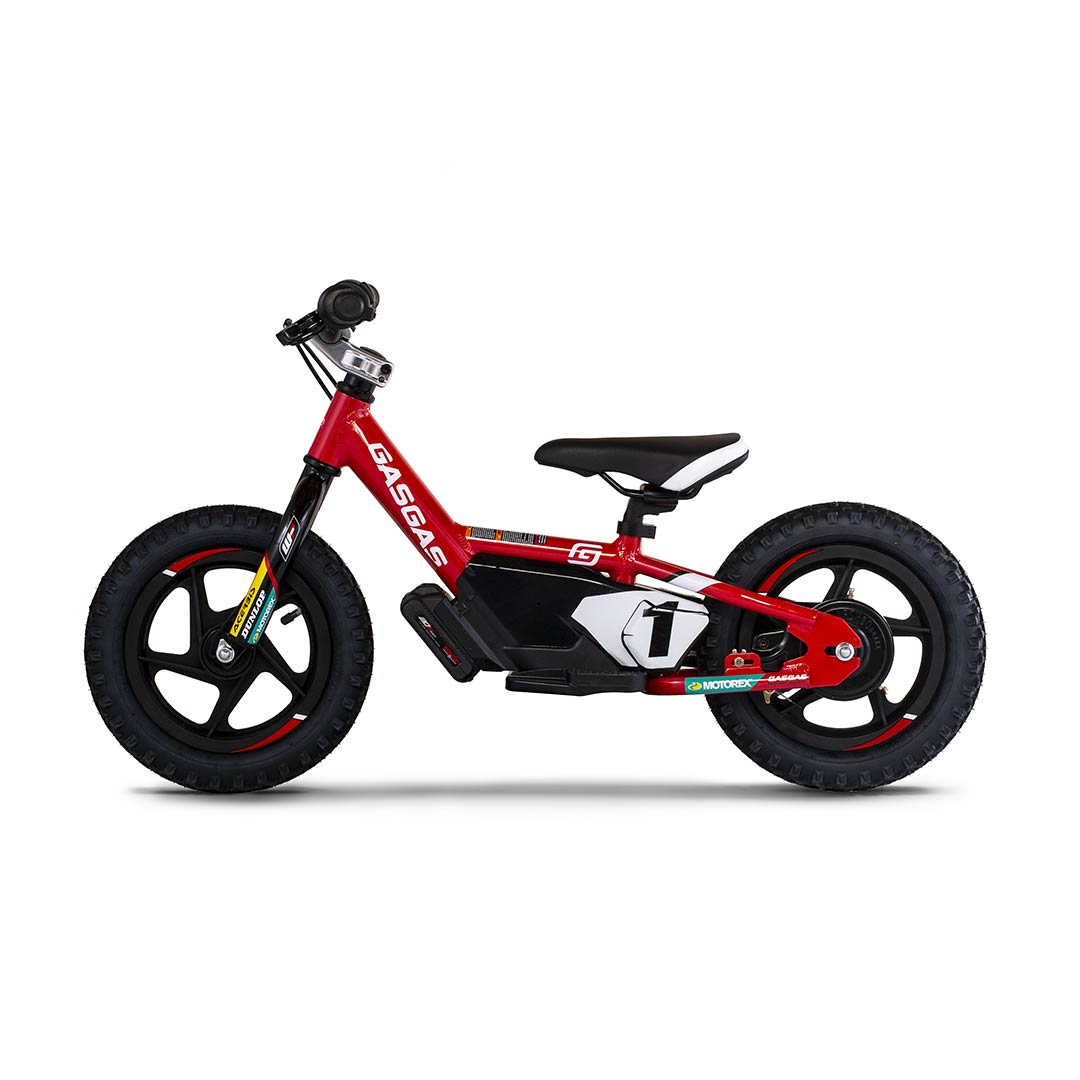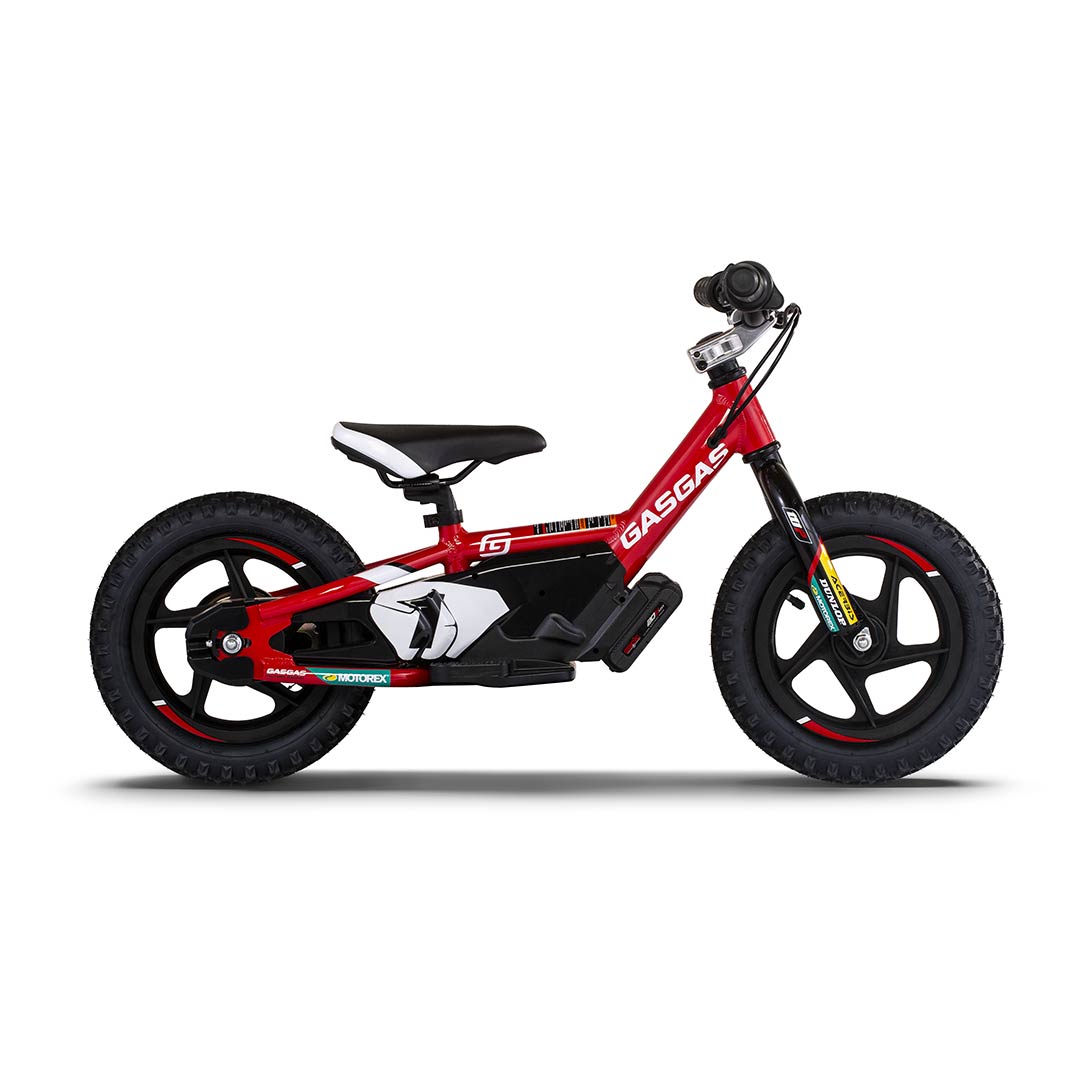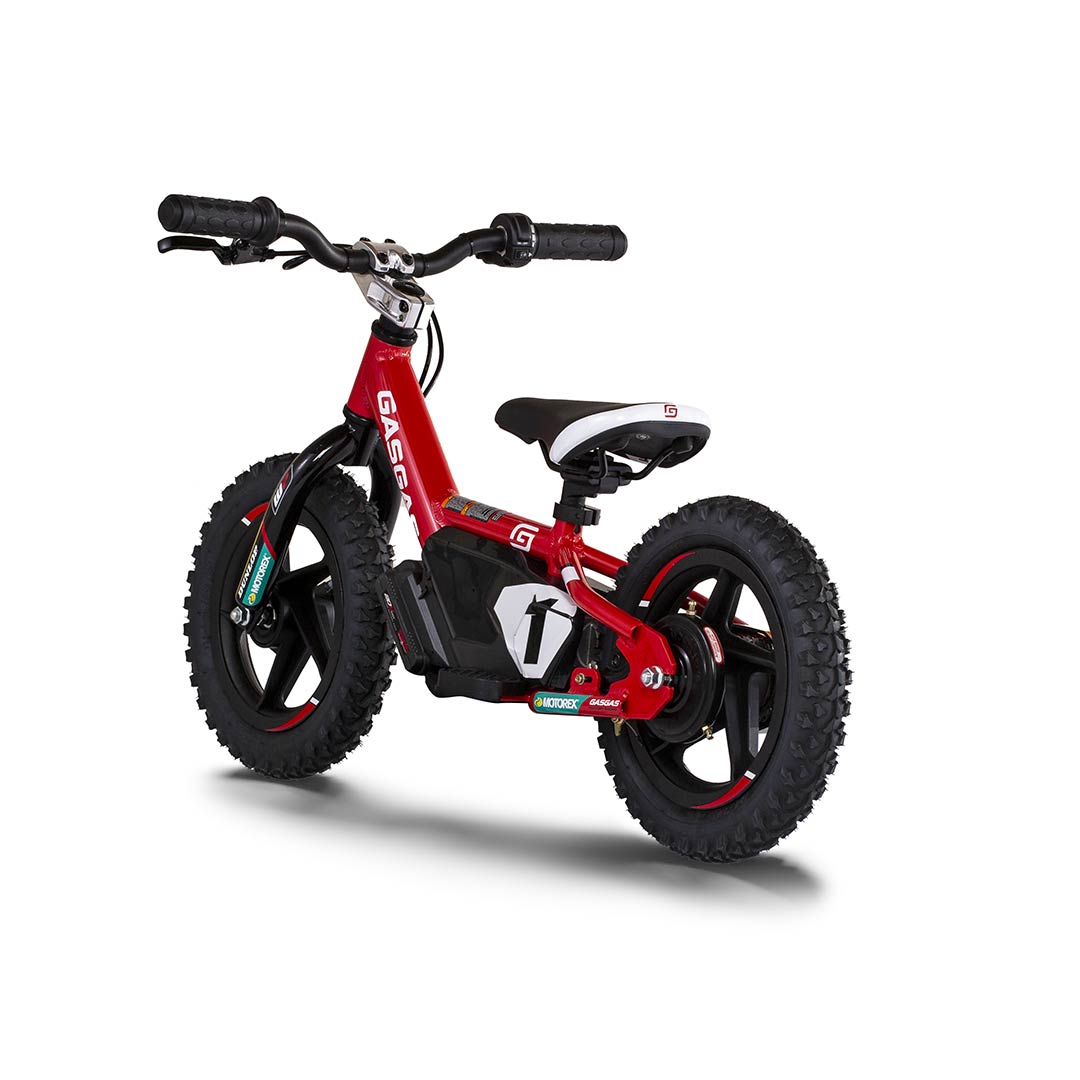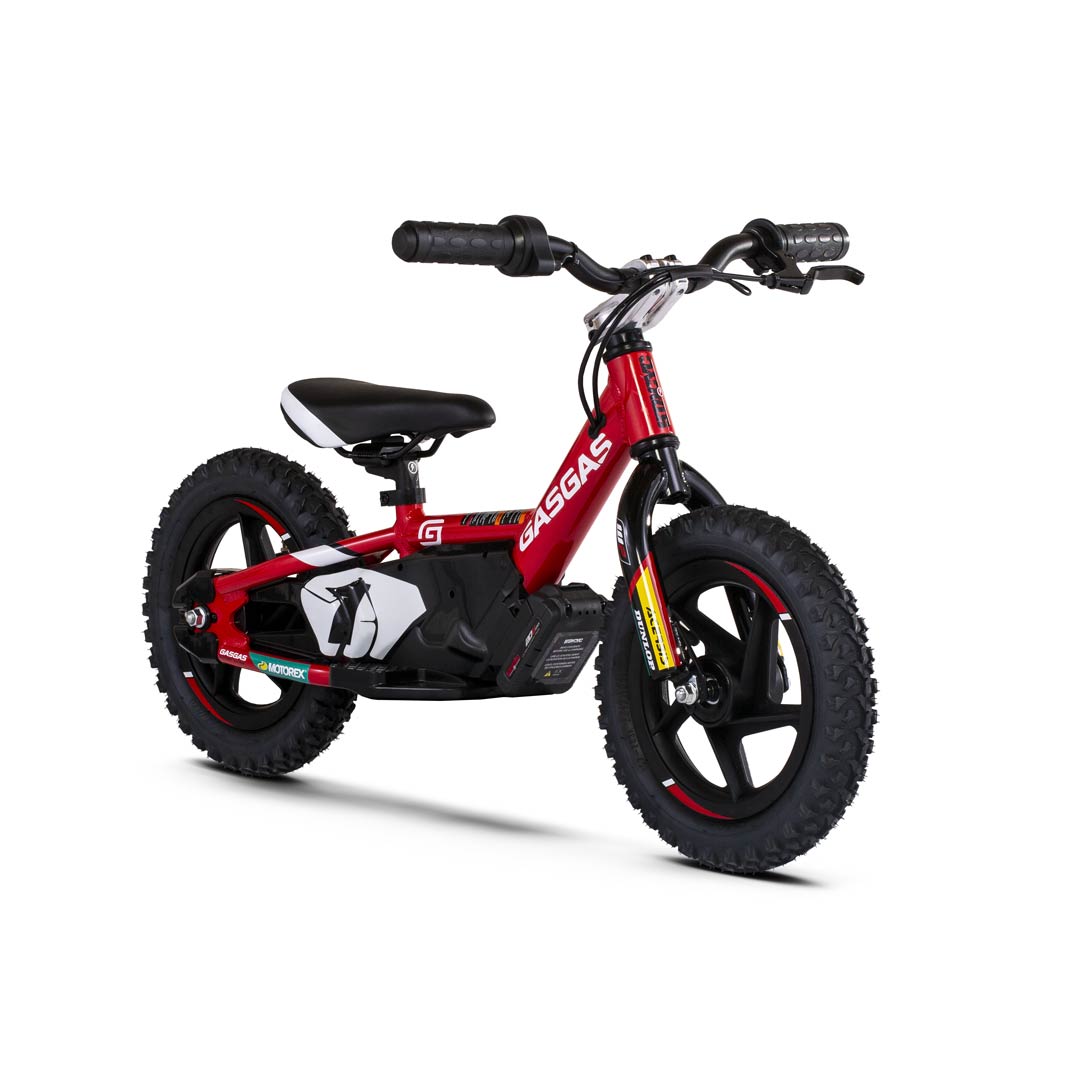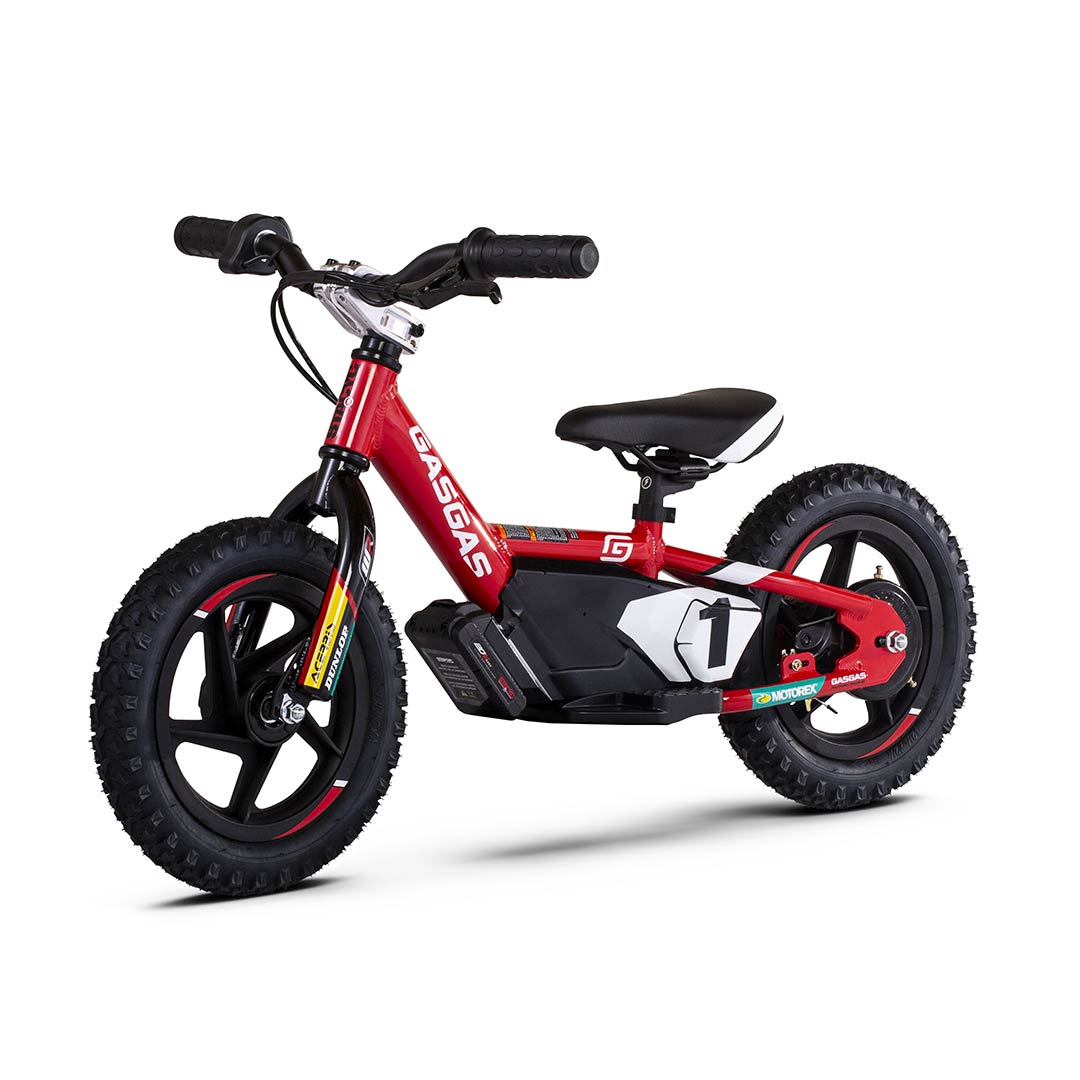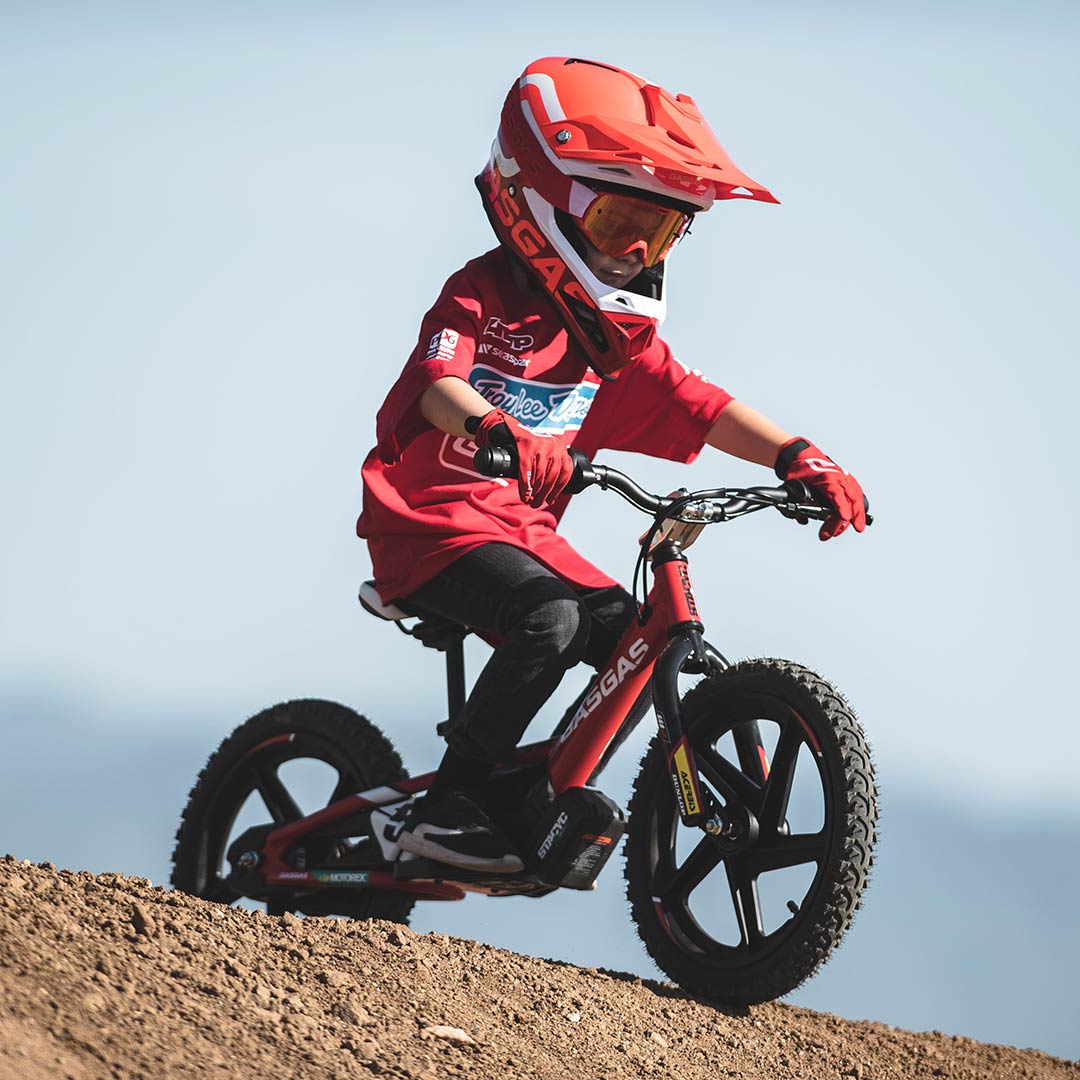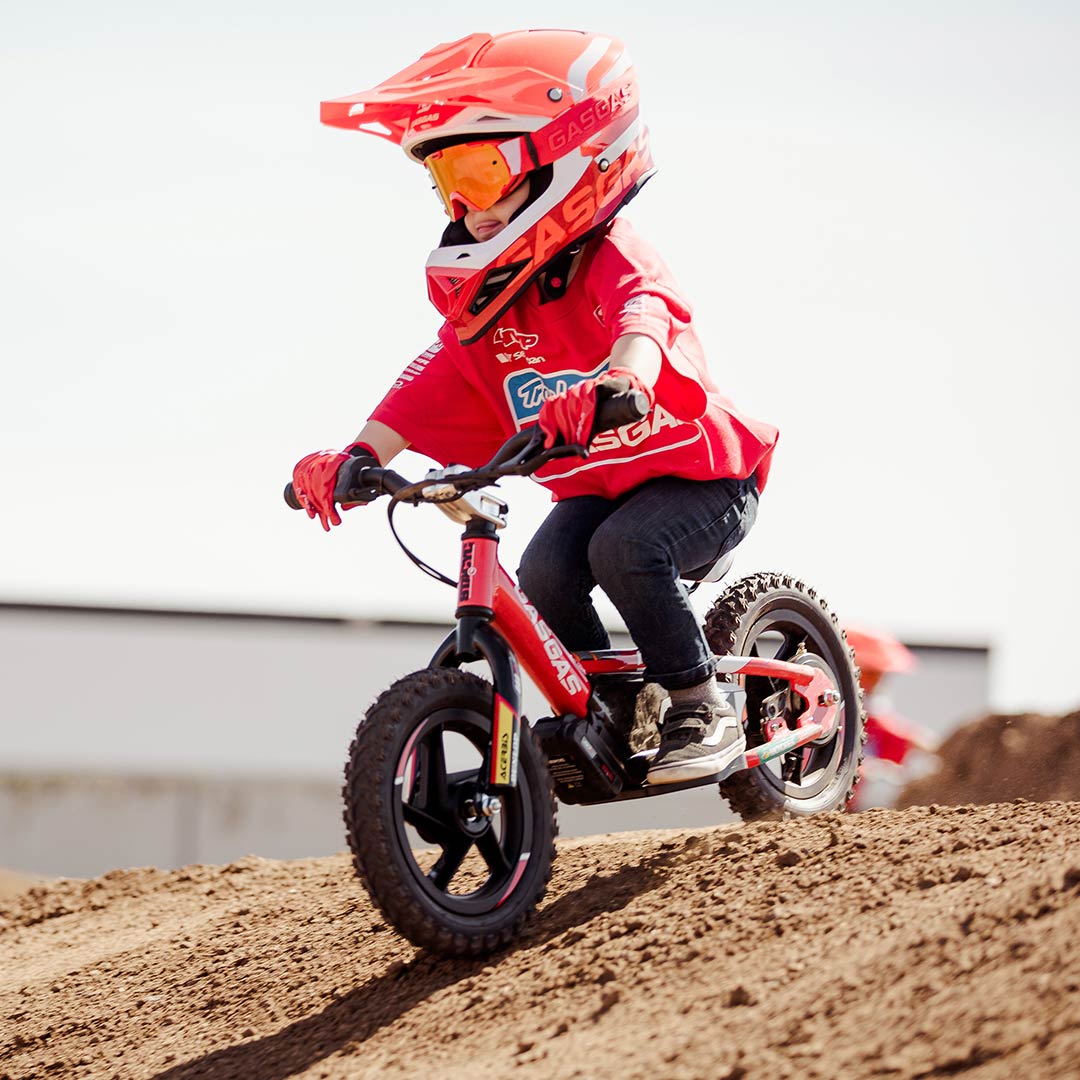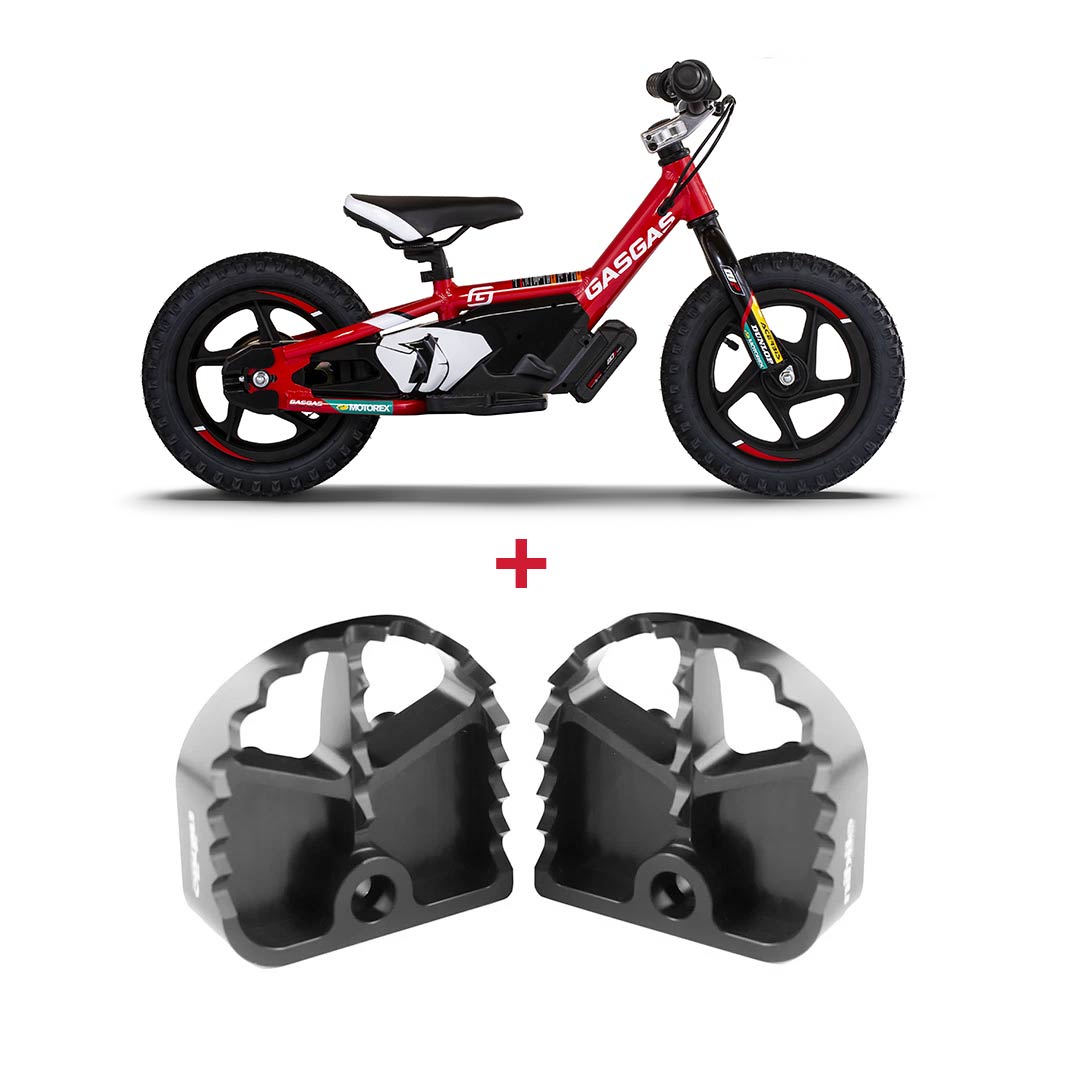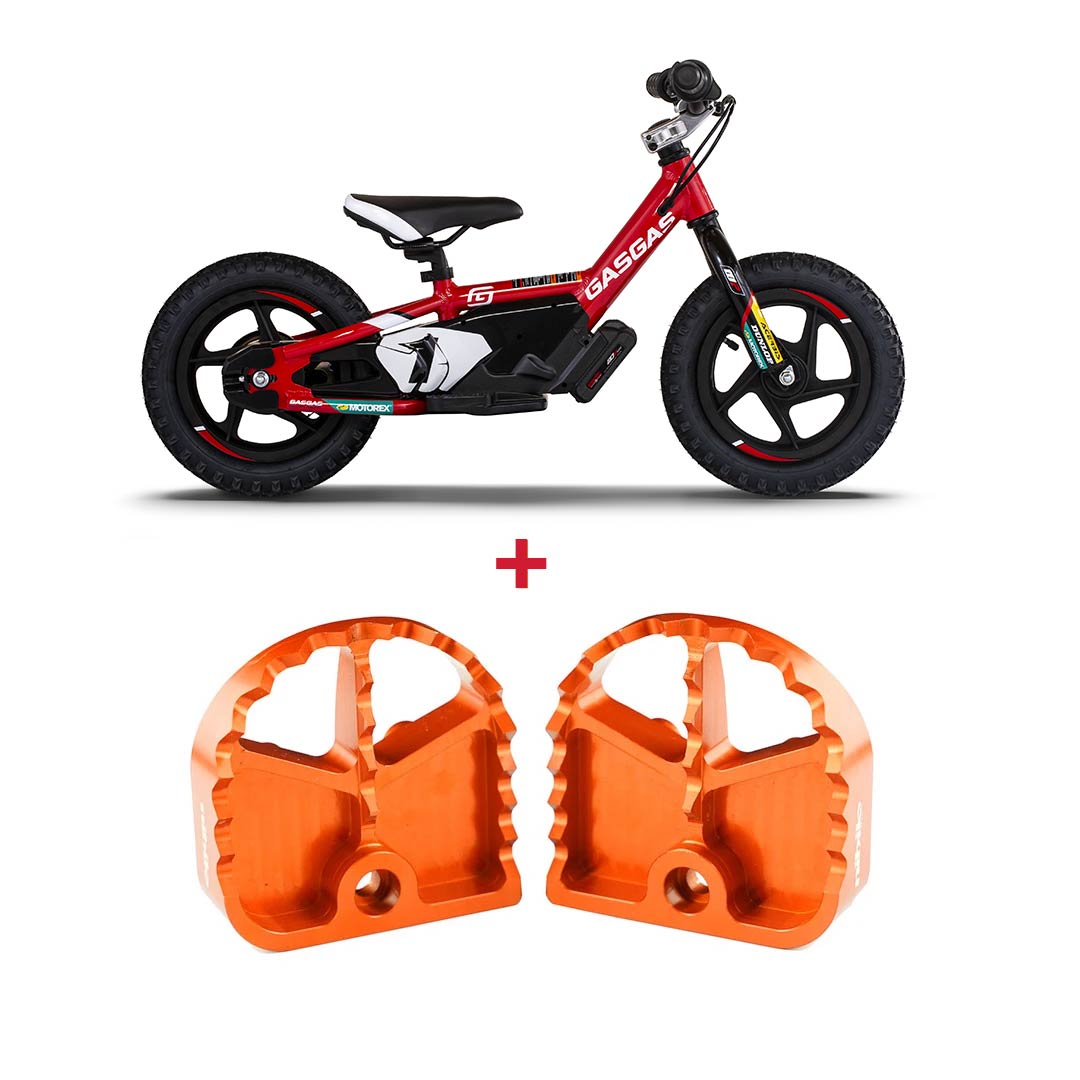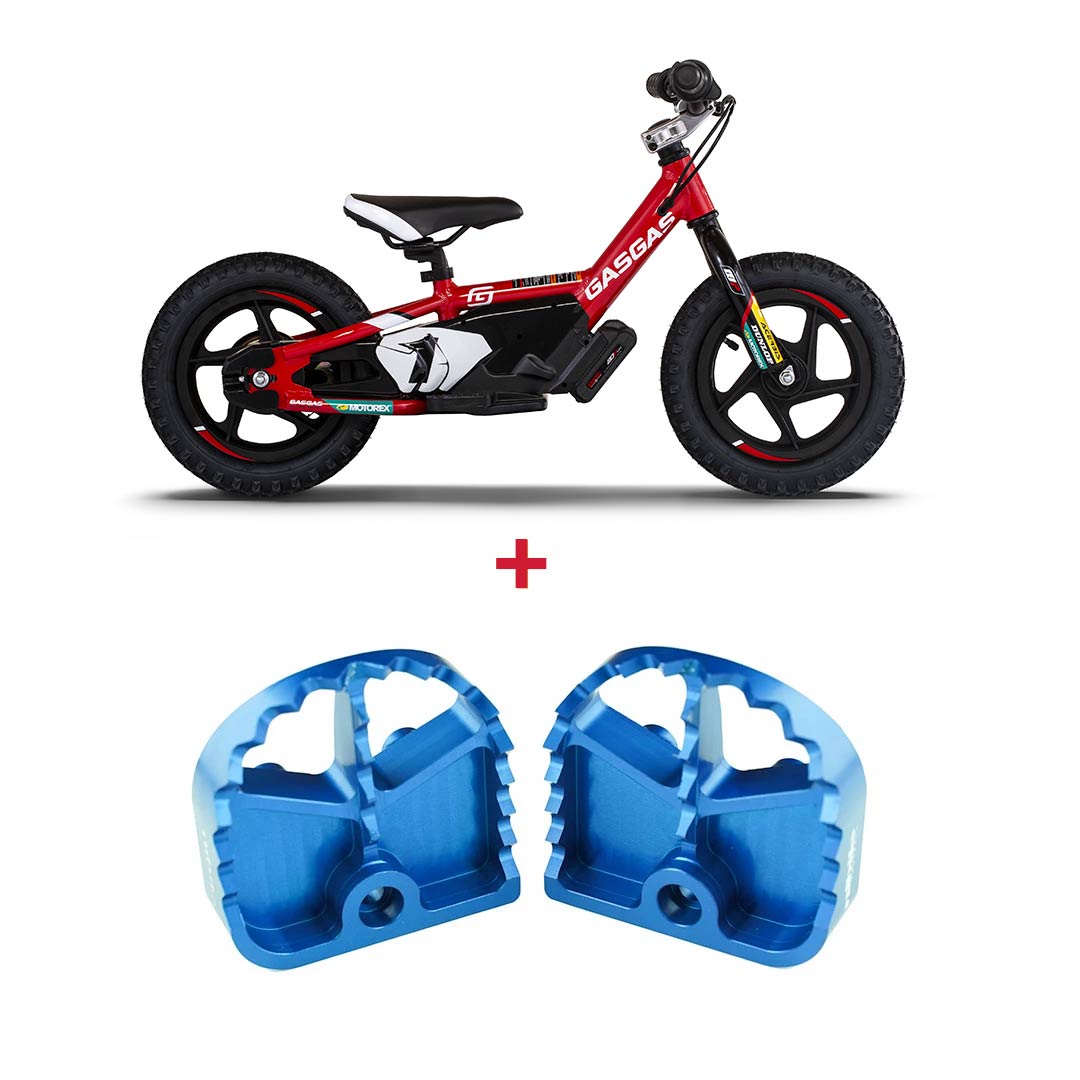 Gas Gas Factory Replica STACYC 12 ® eDRIVE
---
THE ONLY BIKE FOR FUTURE RIPPERS
A safe and enjoyable way for any child to develop key bike riding skills, with no pedals, the GASGAS Replica 12eDrive provides hours of fun, instilling confidence from the very first stride.
Designed for children with an inseam of at least 35cm, kids quickly learn to push, coast, and discover their balance using the non-powered mode. Once they've mastered the fundamentals, three power modes (and the real fun) awaits! Beginning with the Training Mode setting, which limits the bike to 8kmph, kids can start to use both the throttle and brake, while beginning to explore more adventurous feet up riding.
Once the Training Mode is tried and mastered it's onto level two – the Transitional Mode. This unlocks a slightly higher maximum speed of 11kmph, allowing children to find their flow as they cruise along.
The final power setting is the Advanced Mode. This allows for a top speed of 14kmph! By this stage, riders will be confident on two wheels, independent, and armed with a skillset that ensures a smooth transition onto the next bike in their life. With a 60-minute run time and super-fast recharging, the stage is set for some serious back yard enjoyment!
Perfectly suited to three to five-year-old riders under 34kg with an inseam of 35-50cm.
Perfect for 3-5yr old rippers under 75lbs, with 14-20" inseam
Frame: Aluminum TIG Welded
12" Composite Wheels with Pneumatic tires
Seat Height: 13″
Weight: 17lbs with battery
Fork: Steel, bmx style 
Proprietary drive system
Power selection modes:

Low/Training mode ~ 5mph
Med/Standard mode ~ 7mph
High/Advanced mode ~ 9mph

Thermal protection for motor and controller
BMX chain and freewheel
Industrial Grade, Lithium-ion Battery and Charger*
Quick disconnect/connect battery

20V

max Voltage(18Vnom)
2Ah
30-60 min run-time**
30-60 charge time 
*1 battery and charger included
**Run-time is entirely dependent on terrain, hills, and skill level. Run-times are estimates and can vary.
***Currently only shipping to US locations. Please contact us for international requests.