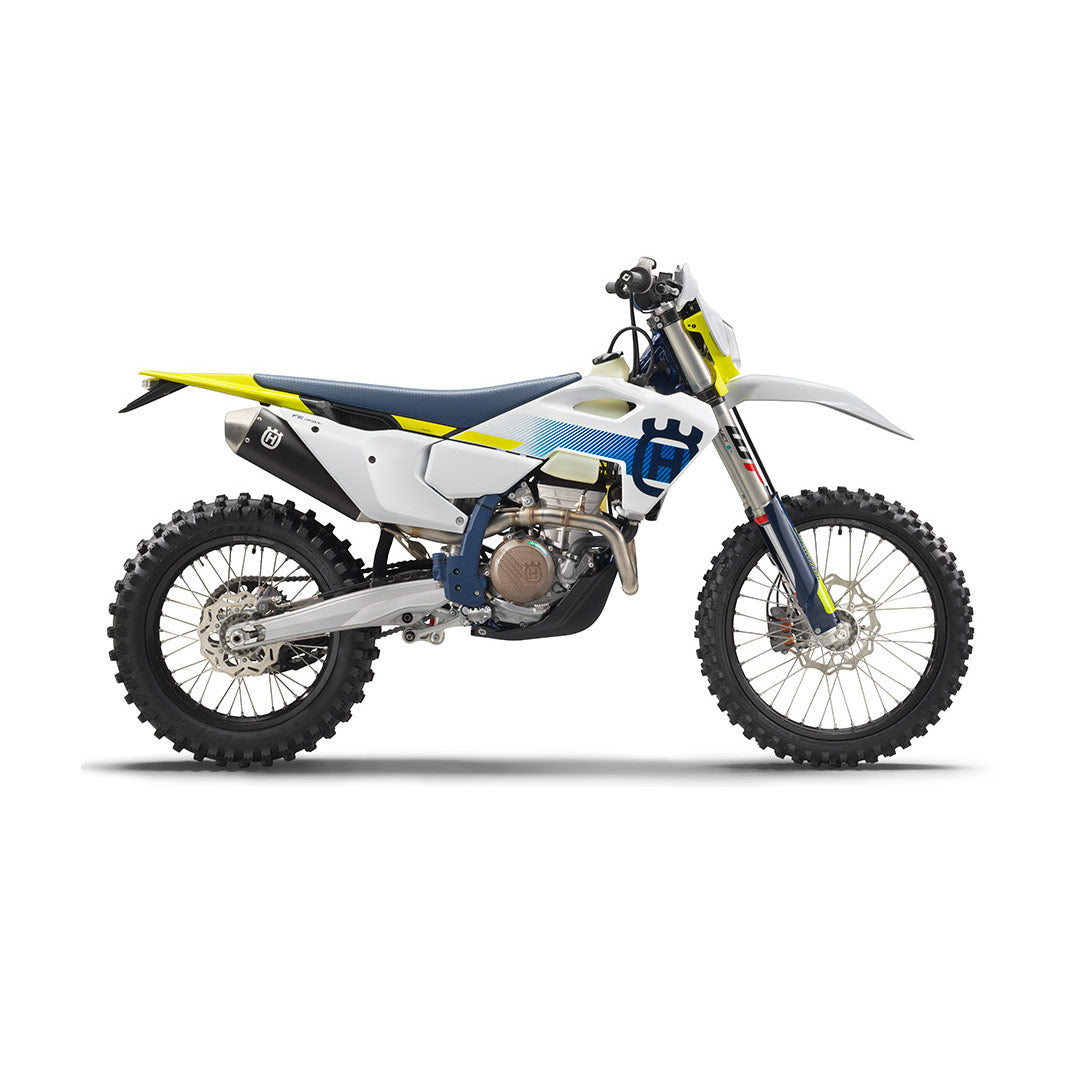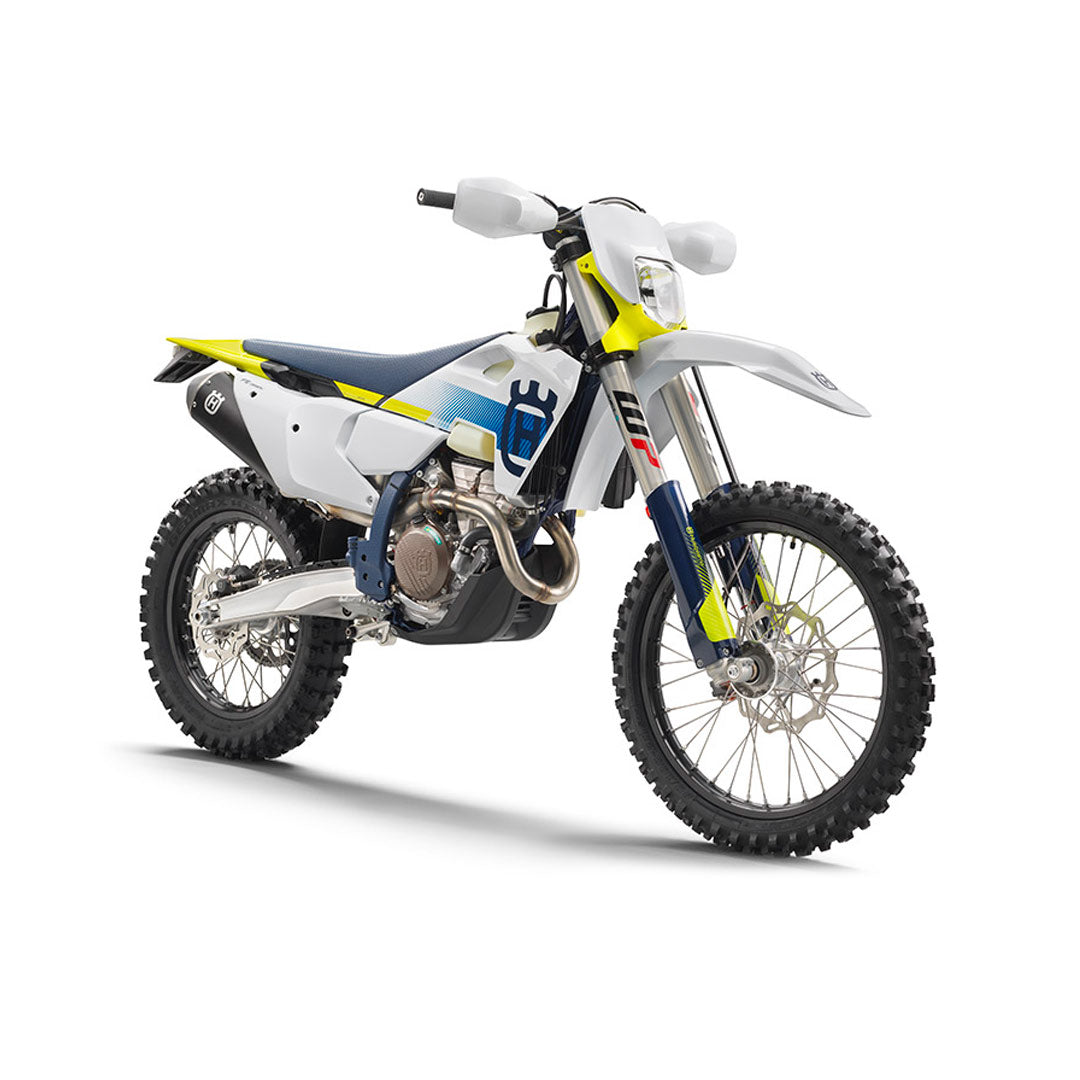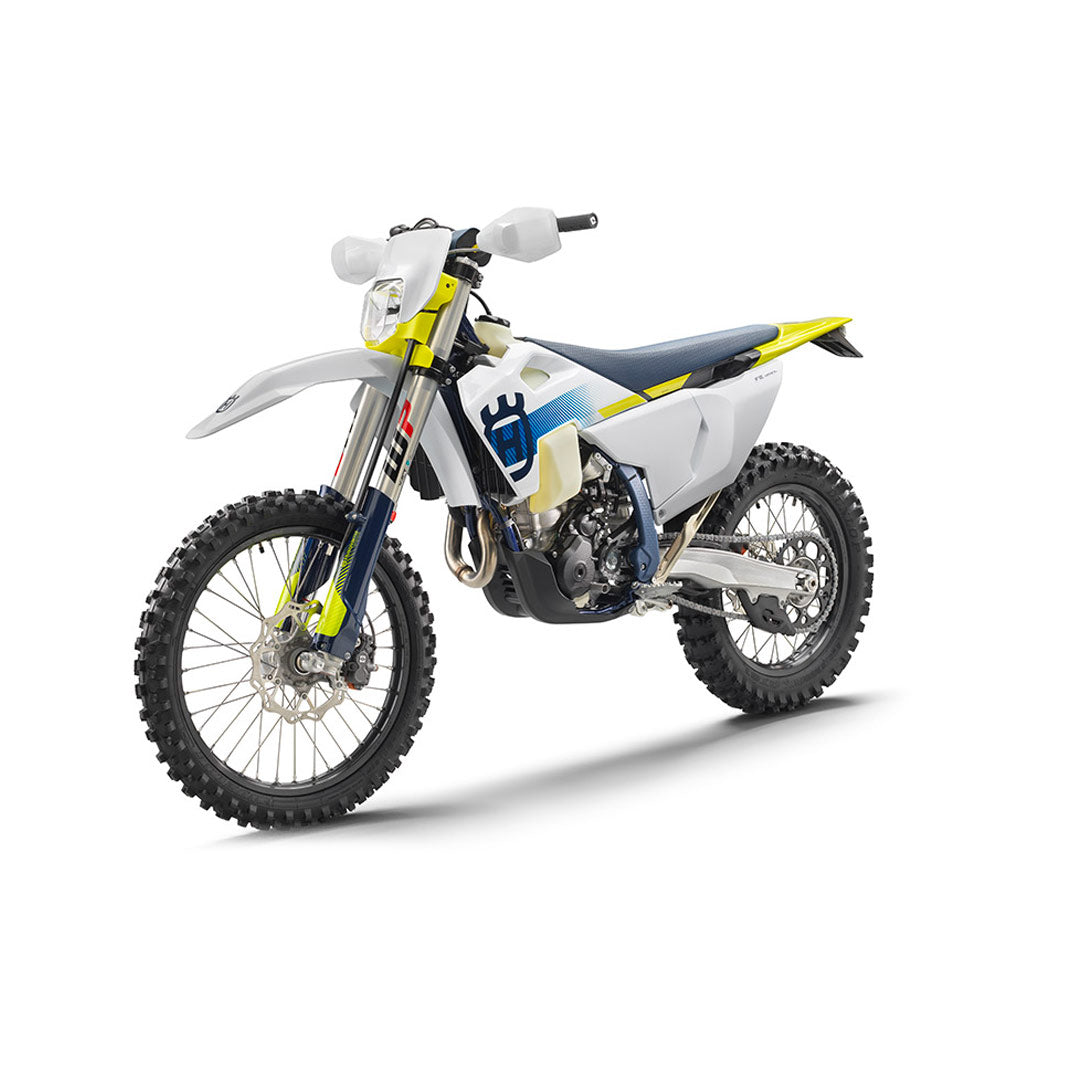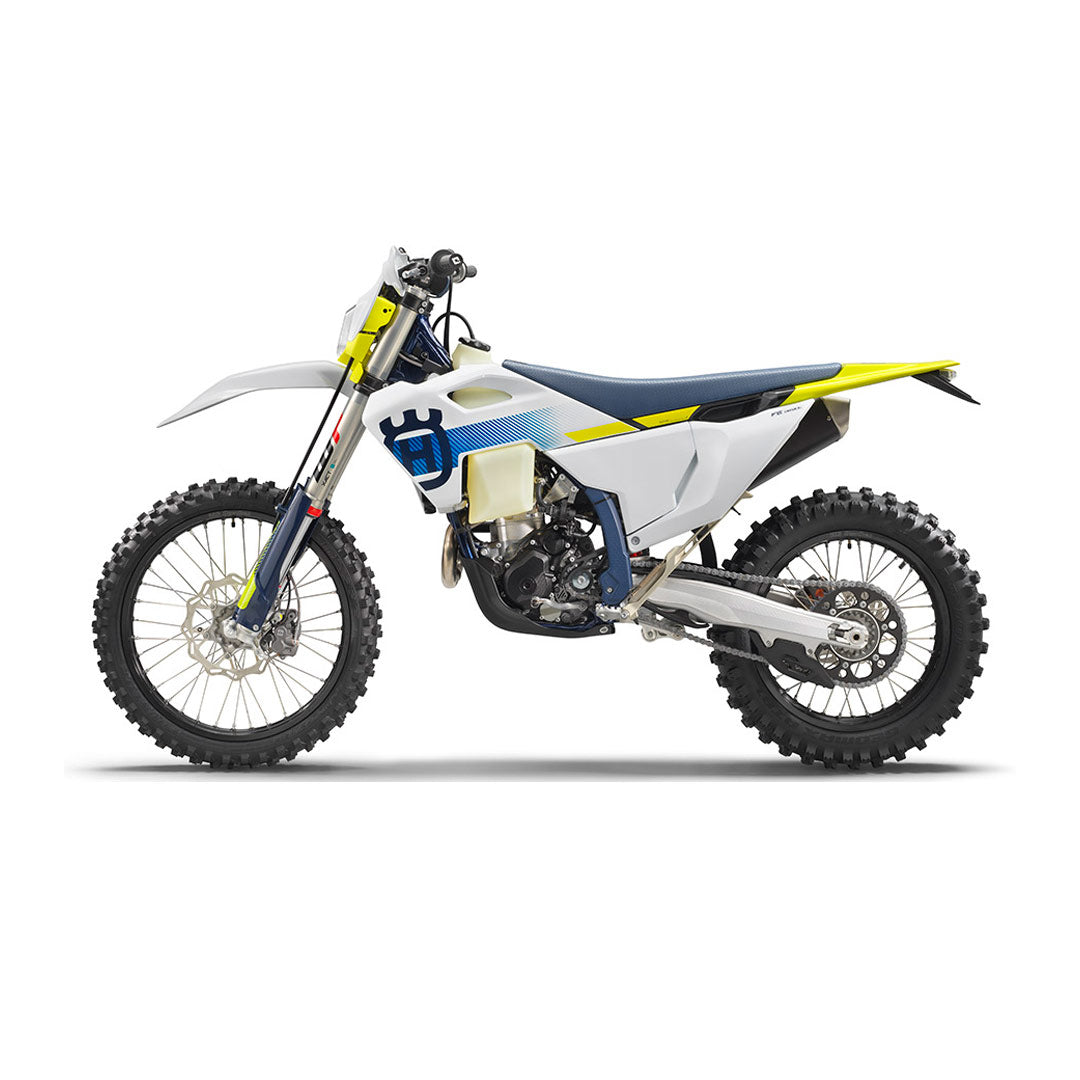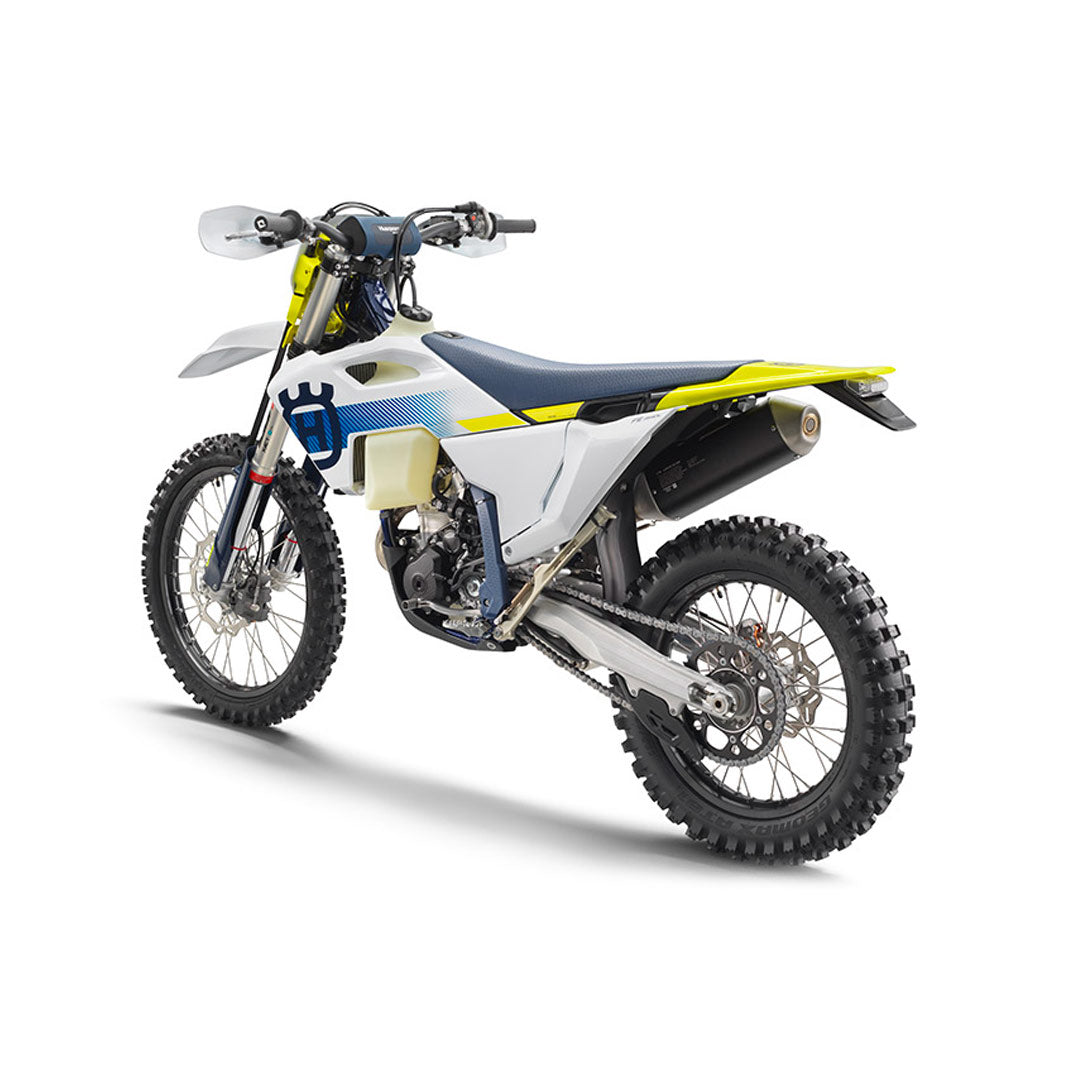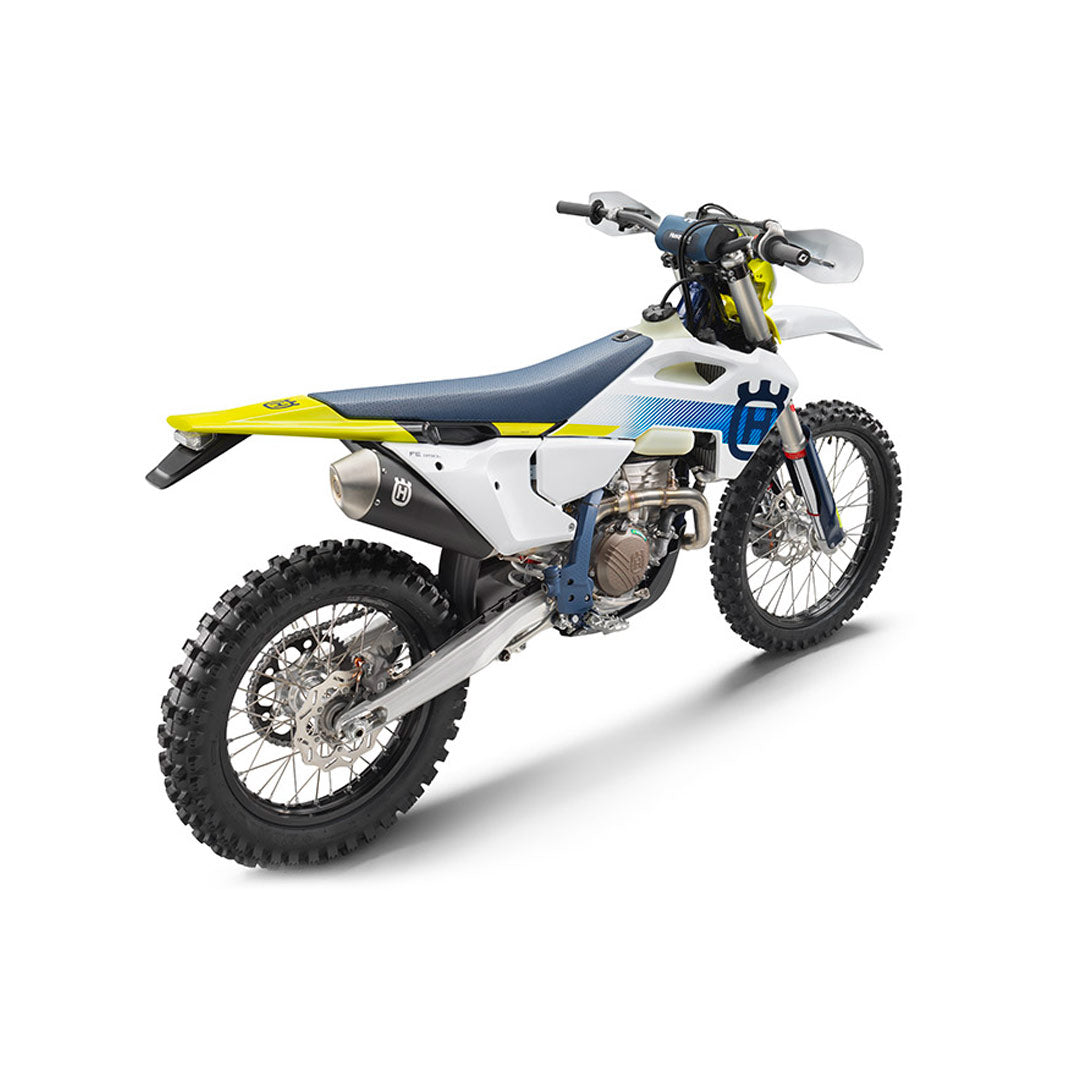 2024 Husqvarna Motorcycles FE 350w
---
$500 OFF

OR (FRF) 0.99% APR / 36 Months - OR - 3.99% APR / 60 Months
(SYN) 2.99% APR / 36 Months – OR – 5.99% APR / 60 Months 
Offers are updated monthly. Contact Kurt for the latest information. Don't miss out on our latest deals. 
Striking the perfect balance between power and handling, the new FE 350w is an exceptional off-road machine designed to open up new trails. Powered by a new engine, which is positioned inside a new frame to centralize mass, together with new WP XACT Suspension, handling and overall performance are much improved for 2024. Complete with a fresh, Swedish-inspired look and assembled with premium components throughout, the FE 350w ensures exceptional comfort throughout extended time in the saddle.
Innovative Advantage
WP XPLOR FRONT FORKS: Each of Husqvarna Motorcycles' enduro machines are now equipped with WP XACT Closed Cartridge spring forks. Designed and developed for the rigors of enduro riding, the forks offer consistent performance thanks to the closed cartridge spring design, which optimizes oil flow and prevents it from foaming. The addition of a new hydrostop, effective in the last 68 mm of travel, is highly effective on heavy landings to maintain maximum forward momentum. Additionally, riders can alter the compression and rebound settings quickly and easily using the hands free adjusters found at the top and bottom of each fork leg.
WP XACT REAR SHOCK: The WP XACT rear shock offers 300 mm of travel. With rebound and both high and low speed compression adjustable by hand, setting changes can be achieved quickly and easily without tools. Complete with a CFD optimized shock piston and low friction SKF seals, consistent damping, comfort, and traction is guaranteed.
HYDRAULIC BRAKES: The highest level of performance is guaranteed with the latest BRAKTEC braking systems which are specifically designed for enduro riding. New calipers, new brake pads, new levers, and new brake lines together with the GSK wave discs (260 mm disc front and 220 mm rear) result in a sensitive and progressive feel ensuring complete control in all conditions.
HYDRAULIC CLUTCH: The high-quality BRAKTEC clutch system guarantees even wear, reliability, and near maintenance-free operation. In addition, the lever design is updated providing a comfortable feeling in every condition. Play is constantly compensated so that the pressure point and function of the clutch remain identical in cold or hot conditions, as well as over time.
Progressive Performance
ENGINE: The FE 350w engine is designed to deliver maximum performance. Tilted two degrees backwards to further centralize mass, all major engine components and shaft arrangements are positioned to enhance overall handling and improve the anti-squat behavior from the chassis. Weighing just 28.2 kilograms, the 350 cc 4-stroke engine is incredibly efficient.
CYLINDER HEAD: The FE 350w features a DOHC cylinder head engineered to deliver performance and reliability. Internally, the layout features a new camshaft with low-friction DLC coated finger followers ensuring minimal friction. Together with the lightweight titanium valves - 36.3 mm intake and 29.1 mm exhaust - strong and controllable power is delivered throughout the rev-range.
CYLINDER AND PISTON: An 88 mm bore cylinder and forged bridged-box-type CP piston combine to create a compression ratio of 13.7:1. As a result, the low oscillating mass delivers strong and controllable power. High strength aluminum is used to manufacture both the cylinder and piston, with both components professionally engineered for outstanding performance and reliability.
CRANKSHAFT: The crankshaft is optimized for high performance and overall reliability with long service intervals of 135 hours. This has been made possible by using a plain big end bearing that features two force-fitted bearing shells.
EXHAUST: The exhaust system is expertly designed to deliver class-leading performance at the lowest possible weight with the header pipe manufactured in two pieces. This design allows the header pipe to be removed without having to remove the rear shock. Further innovation allows for a short, compact silencer without increasing sound levels. The silencer is crafted from lightweight aluminum and stylishly finished with a black coating to highlights its premium quality.
State-of-the-art Chassis
FRAME: The proven chromium molybdenum steel frame is refined for MY24. A new shock mounting, which is no longer connected to the main tube, significantly improves the anti-squat behavior of the chassis. With optimized wall thickness in high-stress areas improving reliability, the frame continues to offer advanced geometries and flex characteristics aimed at providing unparalleled rider feedback, energy absorption, and straight-line stability. The frame is complete with a premium metallic blue powder coating with redesigned standard frame protectors offering improved grip in all conditions. Additionally, the redesigned and robust skid plate offers exceptional frame and engine protection.
HYBRID SUBFRAME: Made from 60% polyamide and 40% aluminum, the new subframe offers exceptional strength and durability at a low overall weight of just 1.8 kg. The lower subframe spars and frame mounts are manufactured from cast aluminum for significantly improved reliability, with the upper section made from injection-molded polyamide to enable specific flex characteristics.
SWINGARM: The new hollow die-cast aluminum swingarm is manufactured from a single piece of aluminum using an improved casting process for optimal stiffness and a 190 g weight reduction. In order to optimize and match the flex characteristics of the new frame, a new 22 mm rear axle is fitted. Additionally, the chain guard and chain slider have been completely redesigned for improved durability with the chain guard made with a rounder profile to prevent catching on external objects.
BODYWORK: Adorned with clean, Swedish-inspired graphics, the bodywork offers advanced ergonomics allowing riders to perform at their best for extended periods of time. Adapted after countless hours of testing, the contact points and surfaces in the rider triangle offer exceptional comfort on the motorcycle. A flat seat profile offers unrestricted movement with a high grip cover ensuring riders stay firmly in place under hard acceleration. Above the side panels, recessed pockets allow for the machine to be lifted and moved quickly and easily.
RADIATORS: Manufactured from high-strength aluminum, the radiators are designed using Computational Fluid Dynamics (CFD) to channel air in the most effective way. A large center tube channels coolant through the frame to reduce pressure at this point in the system for a more consistent flow. An internal thermostat further enhances reliability.
Technology Advanced
TRIPLE CLAMPS: The black-anodized, CNC-machined triple clamps offer premium quality as standard on all Husqvarna enduro models. They have a carefully calculated 22 mm offset and are designed to provide the perfect harmony between the frame dynamics and fork settings. Expertly crafted using superior techniques and materials, they provide the highest levels of quality and reliability. The redesigned handlebar clamp has a larger contact area with the ProTaper bars for reduced twisting in the event of a crash, and offers two mounting options for customizable ergonomics.
FOOTREST: Using state-of-the-art computational fluid dynamics, the new footrests are slightly larger to improve control. Additionally, the mounting position for the footrests on the new frame brings them inwards, which makes them less susceptible to catching on the ground through deep ruts.
THROTTLE BODY: The FE 350w features a 42 mm Keihin throttle body optimized for throttle response. The injector is positioned to ensure the most efficient flow into the combustion chamber with the throttle cable mounted directly without a linkage for an enhanced response.
ELECTRIC START: The proven electric start system uses a compact and lightweight Li-Ion battery, which is 1 kg lighter than a conventional battery. With several years of experience in developing and perfecting electric starting, the reliability of the electric start is second to none and ensures a quick and easy starting in any situation. Additionally, the wiring harness and electrical components are safely located below the seat for easy accessibility.
AIRBOX: With precisely positioned inlet ducts reducing air flow deformation, the airbox ensures unrestricted airflow with maximum filter protection. The Twin Air filter is mounted onto a cage designed to offer accurate installation and can be easily accessed without tools by removing the left side panel.