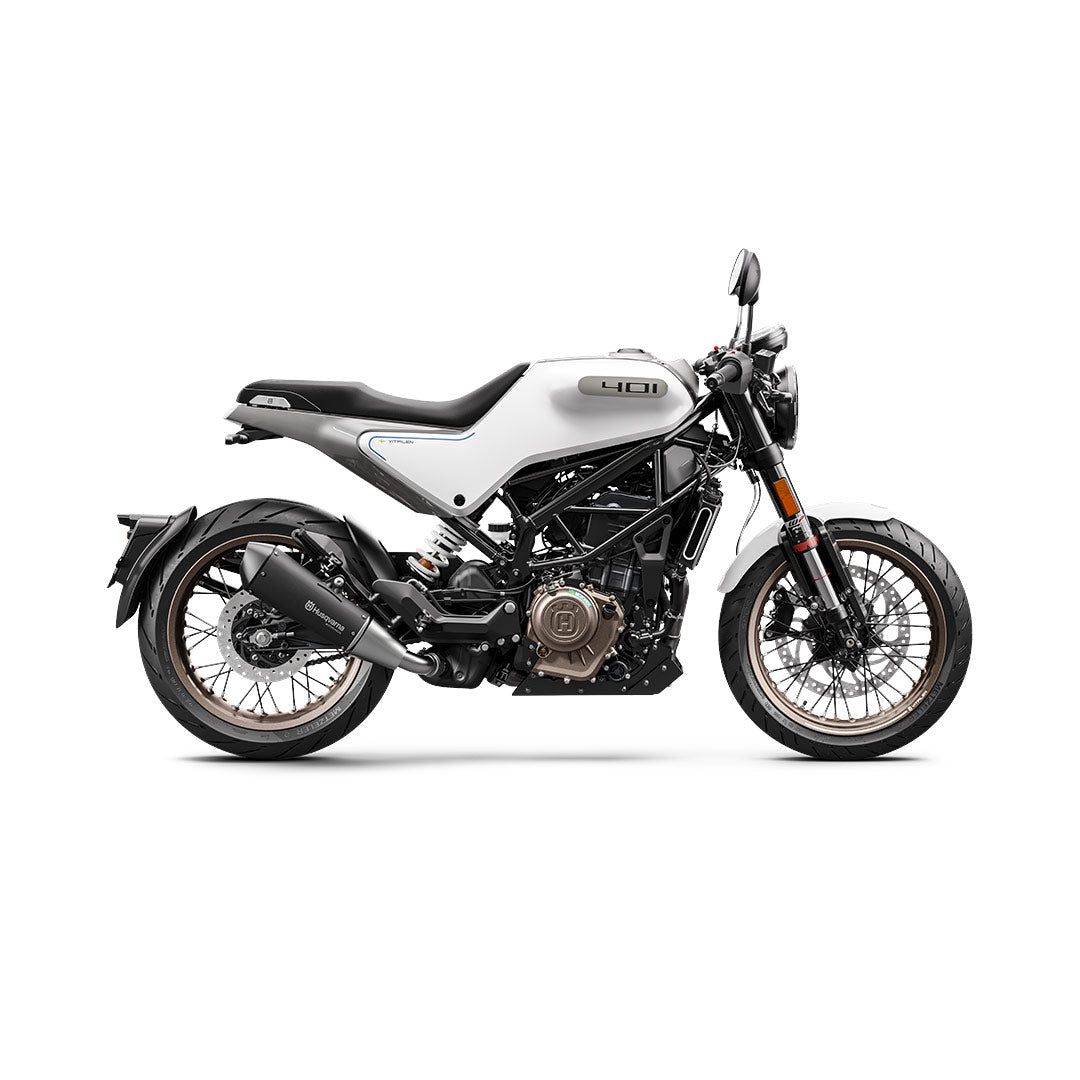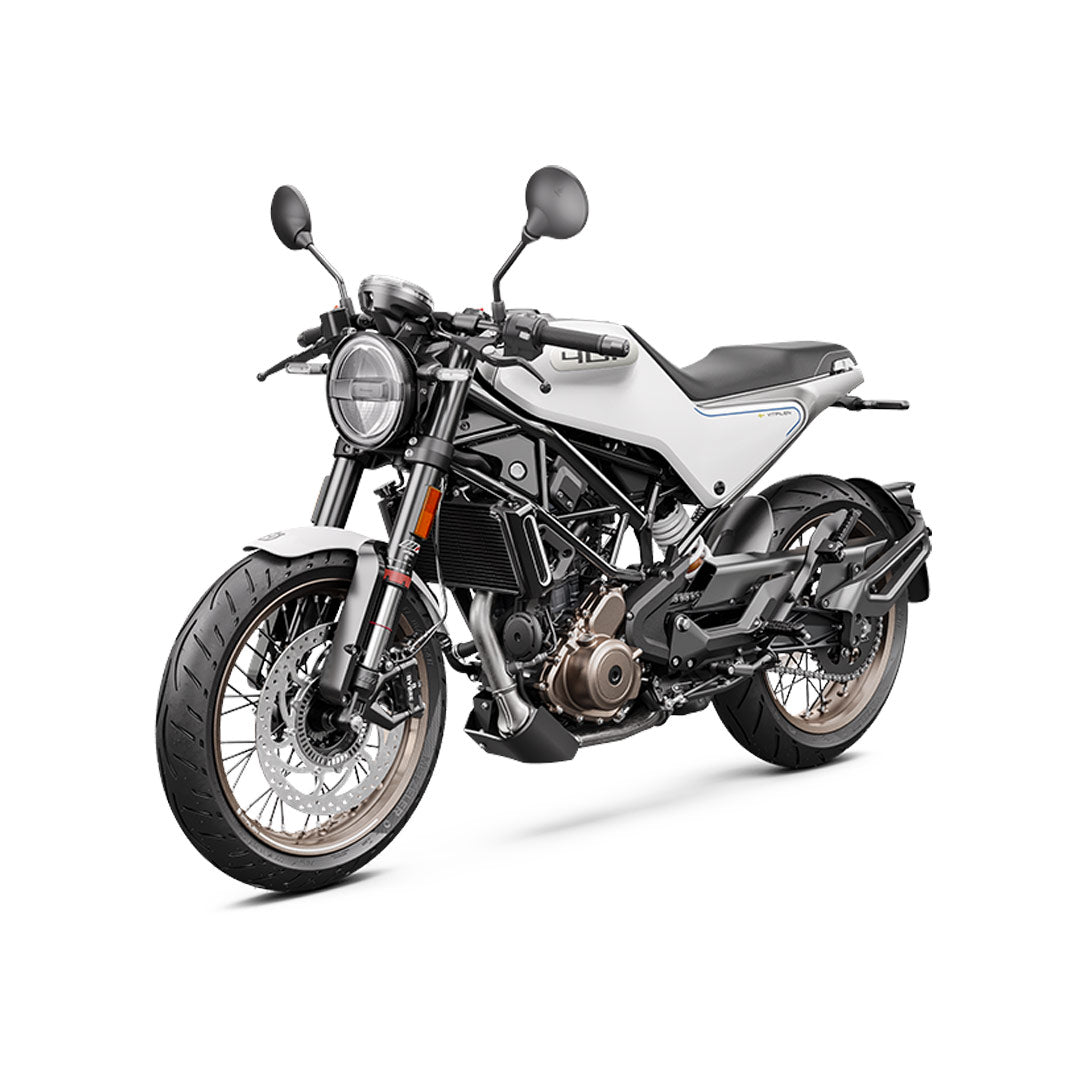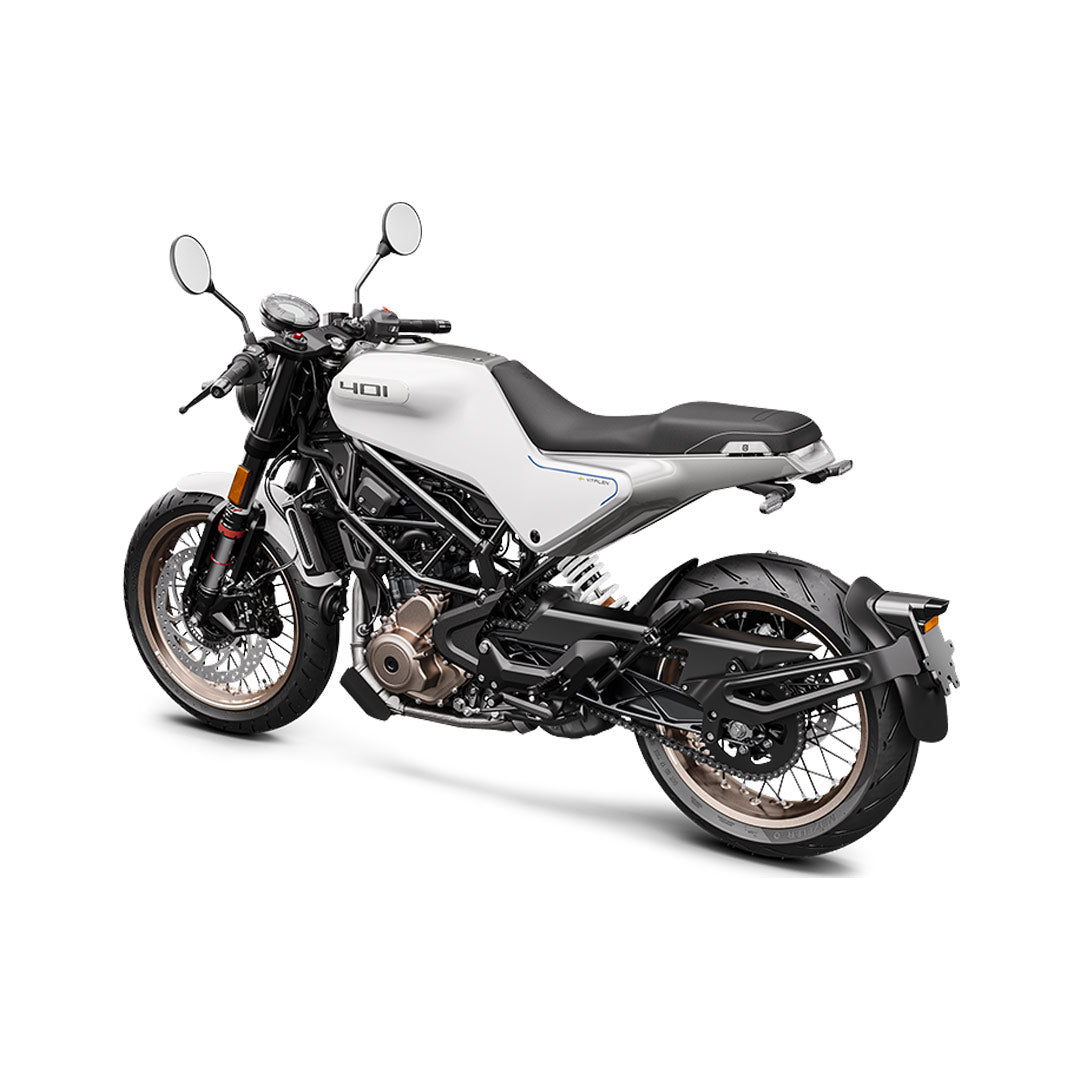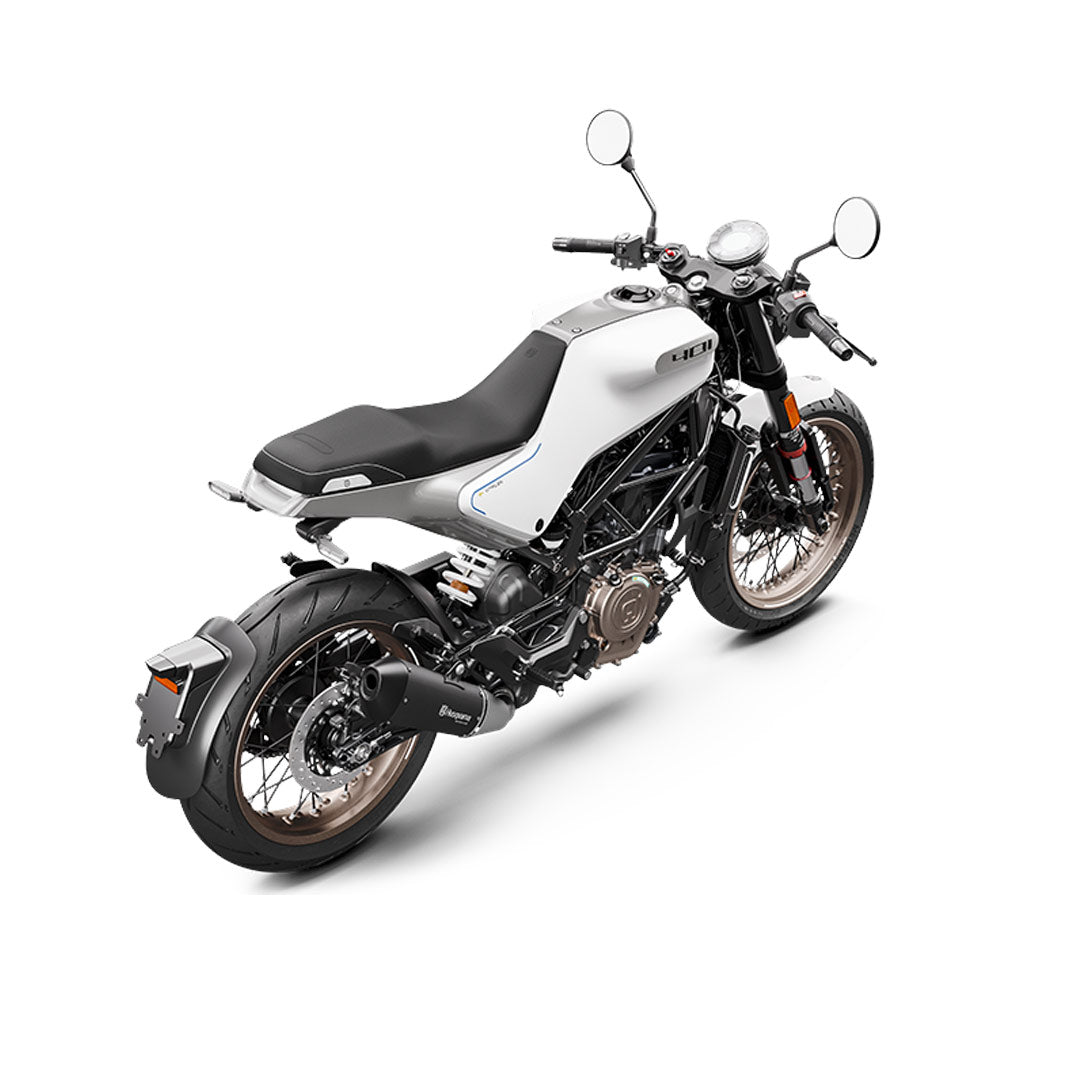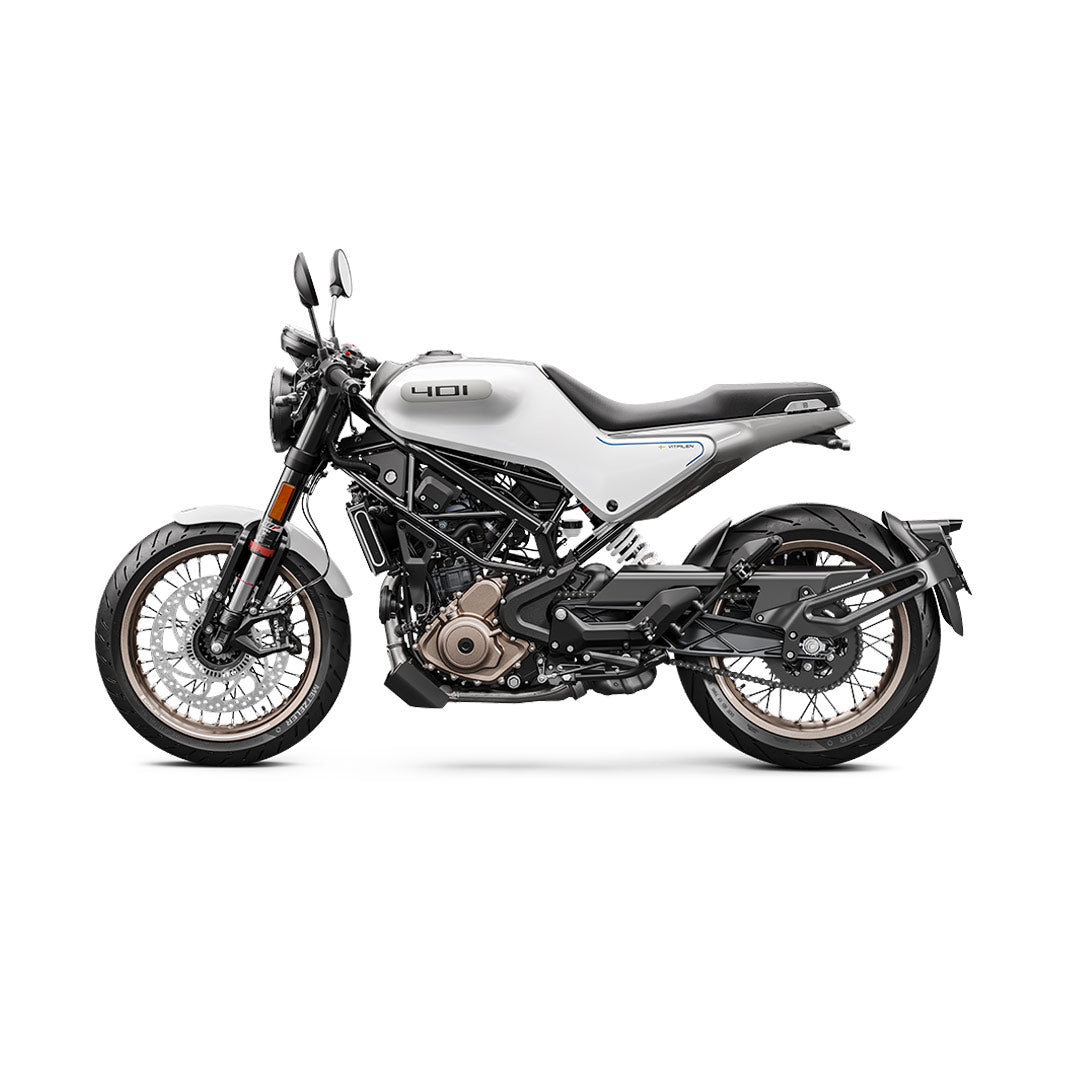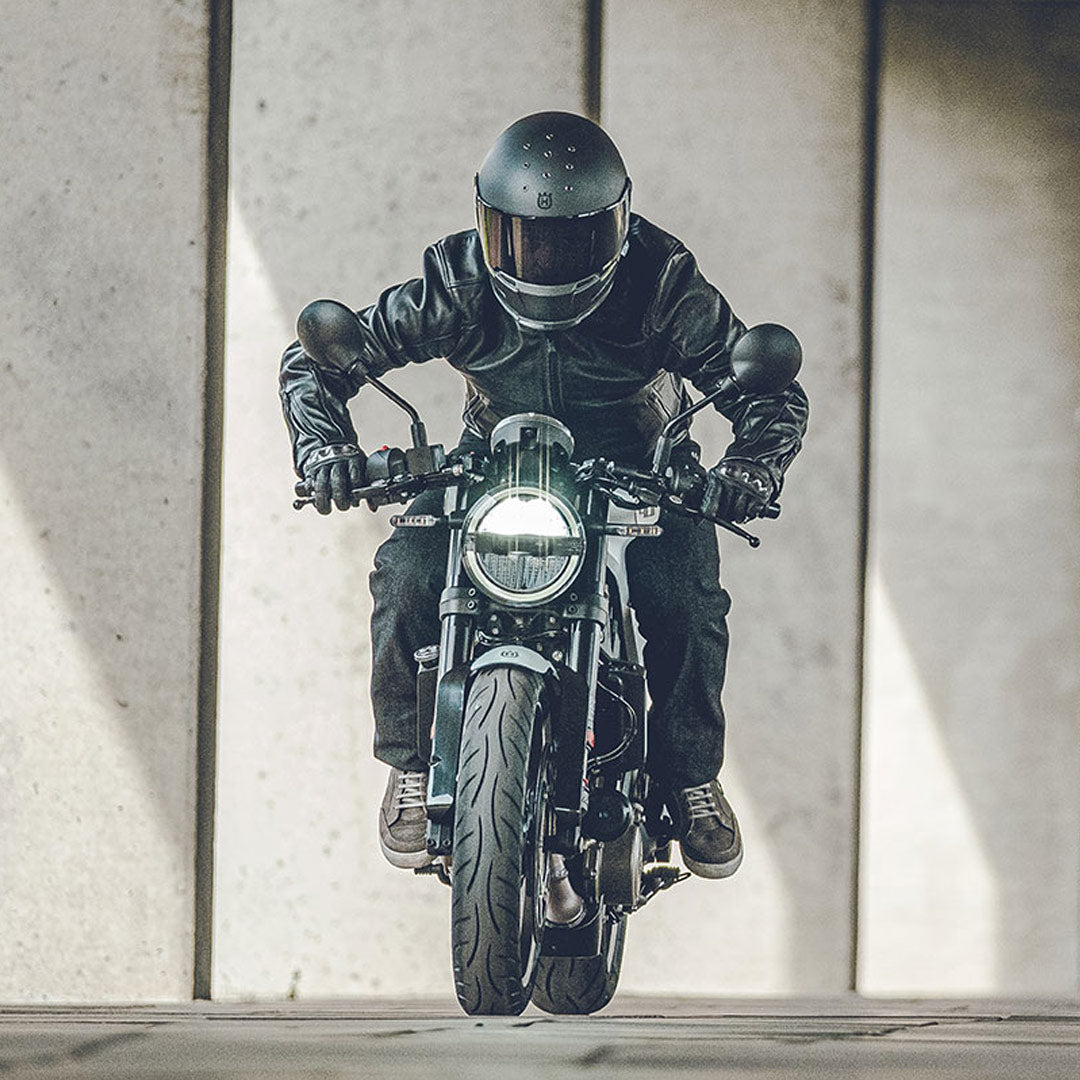 2023 Husqvarna 401 Vitpilen
---
$1,000 OFF

OR (FRF) 0.99% APR / 36 Months - OR - 3.99% APR / 60 Months
(SYN) 2.99% APR / 36 Months – OR – 5.99% APR / 60 Months 
Offers are updated monthly. Contact Kurt for the latest information. Don't miss out on our latest deals. 
The Vitpilen 401 is an unassuming hero of the sub-500 cc world. Its surefootedness, light weight and immersive riding position guarantee helmet-hidden smiles. You don't ride it as much as guide it with feather-light inputs. It reacts to the smallest response, moves at the lightest touch and feeds back every road texture through low-slung bars. It's an all-encompassing and sensory ride which resonates with new and experienced riders alike. The light colours and graphics enhance the stunning appearance, and reflect the progressive mix of modern thinking and classic design following the brand's Swedish heritage.

ENGINE & GEARBOX
The VITPILEN 401 is powered by a modern 373cc single-cylinder engine that is remarkably compact. With 37Nm of torque from low down in the RPM range and a 6-speed gearbox, it is perfect for urban riding. The electronic fuel injection is operated by a ride-by-wire system and delivers a controlled and refined power. With a peak horsepower of 32 kW (44 hp), the VITPILEN 401 is accessible to a wide variety of riders, while its lightweight construction means the power-to-weight ratio will also excite more experienced riders.
FRAME
The trellis frame is central to the VITPILEN 401 character and agility. Made from high strength chromium molybdenum steel using hydro formed tubes and robot welding, the frame is not only strong but also lightweight ensuring nimble handling and detailed feedback to the rider. Designed with specific flex characteristics, the frame works in harmony with the WP suspension to offer a comfortable and confident feel combined with a tight turning circle for ease of use in urban environments. The optimized subframe is extended by 40 mm for improved comfort when accompanied by a pillion rider.
BRAKES
The VITPILEN 401 is fitted with hydraulic ByBre brake callipers, which are manufactured to the highest standards, and in combination with 320mm front and 230mm rear perforated steel discs, deliver controllable and confident braking performance.The VITPILEN 401 is also fitted with a state-of-the-art Bosch ABS system, ensuring the highest level of safety in varying braking conditions.